By Onome Amuge
Tin traders are currently struggling to curtail one of the biggest supply crises in the history of metals markets as demand continues to outweigh supply while mine production continues to be hindered by covid-19 restrictions.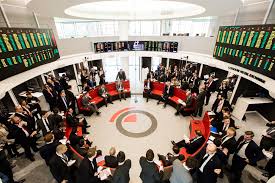 While tin is undoubtedly the best performing base metal on the London Metal Exchange (LME) so far this year with futures prices reaching nearly 25 per cent to trade at nine-year highs above $25,000 a tonne, its rising global demand has weighed heavily on supply.
This has proved to be a major concern especially for European and U.S. consumers scrambling for the metal, used in electronic soldering and plating steel cans, among other uses, as warehouses run out of supply.
Charles Swindon, managing director of specialist minor metals trading house, RJH Trading Ltd, said the company had a lot of enquiries from non-traditional sources looking to purchase the metal but admitted there's just very little metal around.
"Tin is relatively small compared to other markets, and people need to be aware of its potential to come and surprise you," he added.
With increasing worries over supply tightness in the physical market, some dealers have questioned whether the closure of the LME's open-outcry trading floor and a switch to electronic pricing has exacerbated the volatility.
As a result, The LME has stepped up monitoring of the tin market during this year's squeeze, but said it's found no evidence that prices have moved out of line with dynamics playing out in the physical market.
With demand for electronics still booming and miners warning of further production shortfalls, a key question for the market is where fresh tin will come from to ease the strain on the LME.
Swindon stressed that it's difficult to predict how the tin supply crunch will be resolved, but he opined that if prices rise above its current levels, then the market is likely to see some of the metal coming out of China.
Tin price on the LME jumped as much as 3.7 per cent to $25,470 a tonne on Thursday morning, before trading at $25,280 later in the day while market speculations indicate that the price of the metal is set to increase further as demand continues to bite harder on supply.