Europe
Tourism, exports drive Portuguese economy, minister says
January 23, 20181.5K views0 comments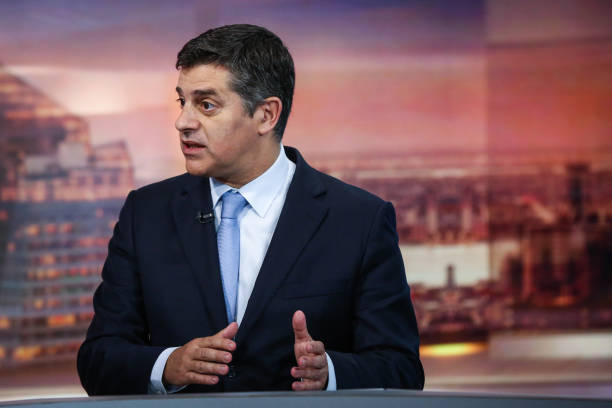 ---
Portugal's economy is growing in sectors from agriculture to software, not just tourism, and attracting investor interest from France and Germany to China and India, Manuel Caldeira Cabral, the economy minister said in an interview on the sidelines of the World Economic Forum in Davos on Tuesday.
Growth in tourism is "the story that's already known," the minister said, according to Bloomberg, that "Less known is that we're growing at more than 20 percent in exports of some agricultural goods and growing above 15 percent in automobile, aeronautics, mechanical products and also software."
That trend is translating into direct foreign investment, Cabral said, singling out firms including Continental AG, Renault SA, and Mercedes-Benz AG. Some opportunities in financial services are also arising from Brexit, he said. Portuguese youth "some years ago were not finding jobs and were emigrating to the U.K. and Germany; now it's U.K., German and French firms that are coming to Portugal and investing."
Recently, tourism and exports have been the drivers behind the country's economy, helping the minority Socialist government manage the budget deficit, which in 2016 was the narrowest as a percentage of gross domestic product in four decades of Portuguese democracy. The government forecasts economic growth will now slow to 2.2 percent in 2018 from 2.6 percent in 2017, the fastest since 2000, as exports decelerate.
While faster growth has helped the government narrow the budget deficit and borrowing costs have plunged, Portugal's debt as a percentage of gross domestic product remains the third-highest in the euro area behind Greece and Italy.
Cabral said in an earlier interview with Bloomberg Television's Francine Lacqua that the country's strong growth will help companies rebound and reduce indebtedness, which will in turn help banks reduce still-high levels of non-performing loans. Portugal is one of the countries that's reducing debt the most and the government is committed to continuing that, the minister said.