Equities
Markets
U.S. stocks rise on earnings
April 16, 2019712 views0 comments
U.S. stocks rose toward all-time highs as strong earnings bolstered sentiment and global central banks continued to signal dovish policies will remain in place. The 10-year Treasury yield reached its highest level since the March Federal Reserve meeting.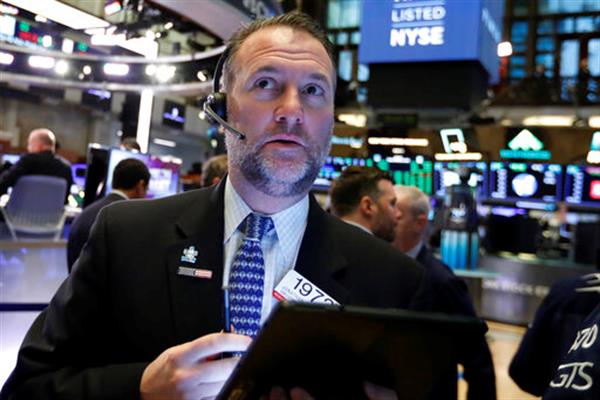 The S&P 500 climbed to a six-month high and within 0.6 percent of its September record. UnitedHealth Group Inc. paced gains in the Dow Jones Industrial Average after raising its outlook. Johnson & Johnson and BlackRockInc. also advanced after strong results. Bank of AmericaCorp. slipped on slower net interest income growth.
JB Hunt Transport Services Inc. dragged trucking companies lower after its profit disappointed.
Treasuries continued to slump, with rates reclaiming levels last seen before the Fed's dovish tilt a month ago. In Europe, equities climbed for a fifth day, driven by insurance and financial services firms. In Asia, shares in China and Hong Kong outperformed markets in Japan and South Korea. The euro pared a decline after Bloomberg reported that European Central Bank officials are said to lack enthusiasm for any revamp of their negative-interest rate tool.
Investors are spending the holiday-shortened week assessing the chances that stocks will sustain their rally even as similar gains in global investment-grade bonds have ebbed since late March. Optimism over earnings appears to be boosting bullish sentiment in equities, though volumes have been muted.
Central banks are also in the frame, with Chicago Fed President Charles Evans, who currently sees rates on hold until the fall of 2020, saying that the nation's central bank may need to cut them if inflation falls. Officials from Australia, New Zealand and Japan also indicated appetite to support growth through monetary policy.
Elsewhere, oil held near the lowest in a week in New York on estimates that U.S. crude inventories increased again. Emerging-market stocks climbed, though the currencies weakened.