Technology
UNECA bypasses Nigeria, picks Togo for regional cybersecurity research centre
August 23, 2022705 views0 comments
BY MADUABUCHI EFEGADI
Despite hosting the continent's biggest internet penetration, with 109 most active users (MAUs) as of January 2022, Nigeria was bypassed as the United Nations Economic Commission for Africa (UNECA) picked its West African neighbour Togo, to site the first African regional cybersecurity research centre.
Last week, UNECA signed a memorandum of understanding (MoU) with Togo to collaborate on establishing the African Centre for Coordination and Research in Cybersecurity (AfCCRCS).
The centre would be a central regional hub for cybersecurity information and intelligence based in Lomé, the Togolese capital. It will promote cybersecurity and the investigation of cybercrime on the continent.
It will equally support cybersecurity agencies in Africa and collaborate with African governments, policymakers, law enforcement and security experts.
Kommo Williams, a cybersecurity expert and university don, told Business A.M. that as Nigeria tops Africa in cybercrime, it would have been expected that UNECA should site the African Centre for Coordination and Research in Cybersecurity in the country.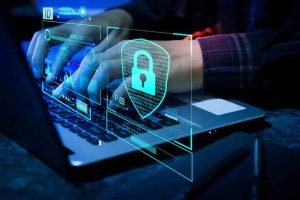 "Nigeria should have been the place to build such a cybersecurity centre in Africa, since the country has the largest cybercrime on the continent. But again, the UN body might have bypassed Nigeria because of the country's mounting insecurity and wobbling economy," he said.
Cybersecurity is today progressively an important issue to the global and African tech community. The number of cyber-attacks and threats against individuals, businesses and governments has been increasing on the continent, and globally.
Google and the International Finance Corporation, (IFC) in a 2020 report, said the internet economy has the potential to contribute close to $180 billion to Africa's GDP by 2025.
A recent report said cybercrime is one of the most pressing challenges plaguing economic activity in Africa. In the past few years, Africa's gross domestic product (GDP) reached $3.3 trillion, whereas the cost of cybercrime has climbed to $3.5 billion, with Nigeria, Kenya and South Africa recording the largest losses.
Nigeria loses about N127 billion yearly to internet fraud (cybercrime), representing 0.08 percent of the country's GDP.
South Africa Banking Risk Information Centre said the country loses $157 million annually to cyberattacks.
Nations around the world are terribly affected by cybercrime, with internet economy seen as the next big thing globally. Close to $600 billion, nearly one percent of global GDP, is lost to cybercrime each year, which is up from a 2014 study that had put global losses at about $445 billion, according to a 2018 collaborative study by Centre for Strategic & International Studies (CSIS) and McAfee.