Frontpage
Unilever plans debt payment, raw materials, working capital with N58.9bn rights issue
July 25, 20171.7K views0 comments
Unilever, the multinational fast moving consumer company, currently in the market for N58.9 billion through a rights issue offering, plans to use the money generated to settle its foreign currency debts, stock up raw materials and meet working capital needs it has emerged.
At the official document signing ceremony to set the rights issue in motion, Yaw Nsarkoh, the company's managing director, specifically said: "T he proceeds of the rights issue will be used to repay our outstanding foreign currency denominated liabilities, purchase additional raw materials required for our products and to meet other working capital requirements in other to build long term value for all stakeholders."
The rights issue would involve existing shareholders being offered the opportunity to increase their shareholdings in the company by the offering for sale to them 14 new shares for every 27 shares they currently hold at a price of N30 per share.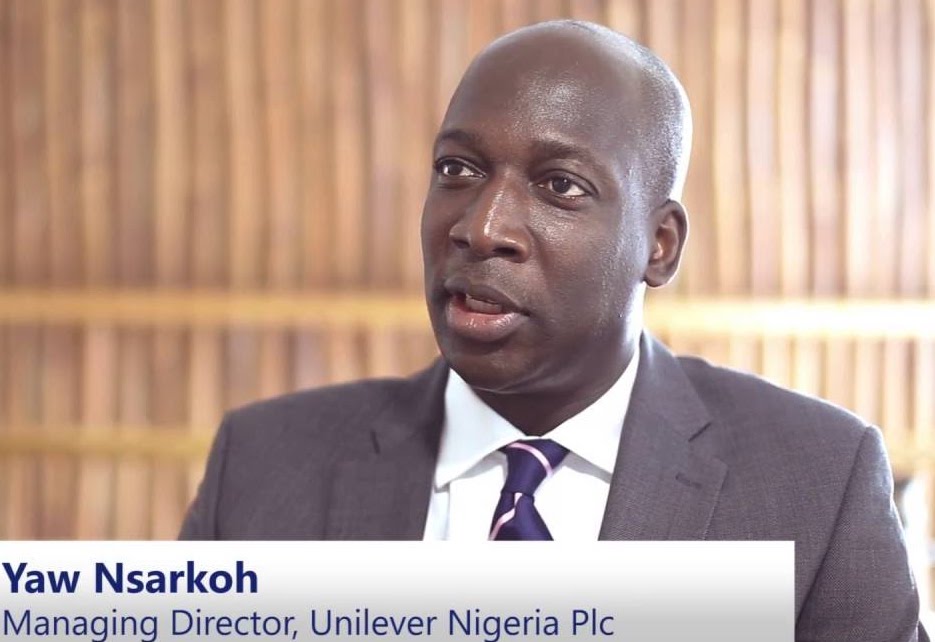 At the signing ceremony in Lagos, parties to the rights issue, Unilever directors, financial advisers, including issuing house, StanbicIBTC Capital Limited, were upbeat about the prospects of the transactions. The Securities and Exchange Commission (SEC) and the Nigerian Stock Exchange (NSE) have already provided clearance documents for the issue.
Nsarkoh, said that the rights issue will enable Unilever reinforce its financial flexibility to support its growth initiative and give shareholders an opportunity to consolidate their shareholding positions.
Last week the company reported revenues of N45.11 billion for the 2017 half year to June. The amount represented 39 percent growth over the similar period in 2016 when it revenues were N32.29 billion. Post tax profit for the period was 236 percent higher at N3.68 billion, from N1.10 billion the previous year.
Nnaemeka Achebe, the Obi of Onitsha and chairman of the Unilever Nigeria board said the rights issue represented the confidence of the company in the robust future of the country and its commitment to building an enduring business in the country.
" The r rights issue reiterates our confidence in Unilever Nigeria's robust future and commitment to building a more enduring business in the Nigerian market. We acknowledge with deep appreciation the unwavering support we have received from our stakeholders and shareholders even in trying times which has enabled us deliver positive result. We implore you to participate in the Rights Issues as you will be re-confirming your support for the Company, " he said.
He said the company remain ed committed to purpose driven growth that was underpinned by the 'Unilever Sustainable Living Plan' which is the blueprint for achieving their vision to make sustainable living commonplace and grow its business.