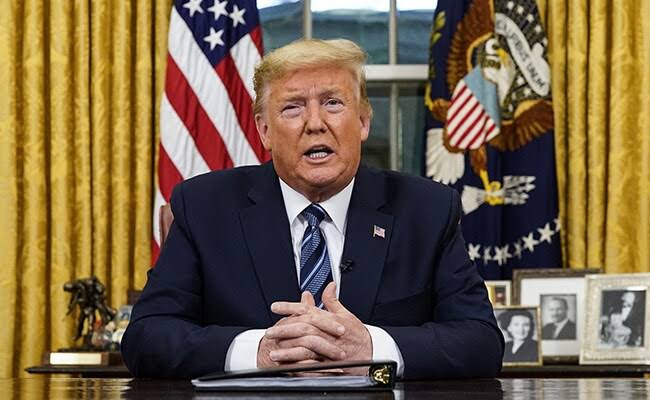 The United States of America Saturday extended her travel ban over coronavirus spread concerns to the United Kingdom. The country had initially ban travels from America to European Union countries excluding the UK which pulled out of the EU in January  2020.
President Donald Trump of the USA, who took test for coronavirus on Friday said  the ban would take effect on Tuesday.
"In our task force meeting today the president has made a decision to suspend all travel to the UK and Ireland, effective midnight Monday night, eastern standard time," said Pence, US vice president who spoke on behalf of Trump.
The development comes after coronavirus deaths in UK doubled on Saturday.
There are concerns that the American president may have contracted the virus after he came in contact with two people who tested positive for the disease.
Addressing a press conference on Saturday, Trump said he took the test on Friday, adding that his temperature was normal.