Commodities
Vietnam mulls partnership with Nigerian companies to boost confectioneries business 
May 11, 2023147 views0 comments
By Business A.M. 
Vietnam's foremost confectionery manufacturer in over 30 countries established since 2001 is visiting Nigeria between June 13-15 J 2023, and would be interested in meeting potential joint venture partners in confectioneries business in Nigeria.
The Nigeria-Vietnam Chamber of Commerce and Industry (NVCCI), made the disclosure in a statement signed by Oye Akinsemoyin.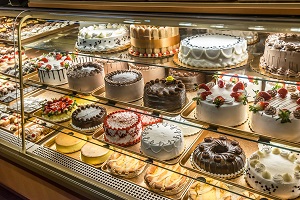 According to the Chamber, the Vietnam firm is not only focused on partnership with Nigerian manufacturers for importation purposes, but also in serious joint ventures for manufacturing of their iconic products in Nigeria, ECOWAS region, and Africa.
Nigerian companies interested in the partnership can contact NVCCI via email  at info@nvcci.com with a copy to  oyedeleakinsemoyin@gmail.com. They are also required to  send an  expression of interest (EOI) immediately with the company details and contact address before the May 30, 2023 deadline, for inspection prior to scheduling a meeting with the establishment.
The Nigeria-Vietnam Chamber of Commerce and Industry, however noted that preference shall be given to financial NVCCI members.