Frontpage
National: Governance, Policy & Politics
Wike's Rivers lockdown plan receives knocks from CSOs, citizens for being counterproductive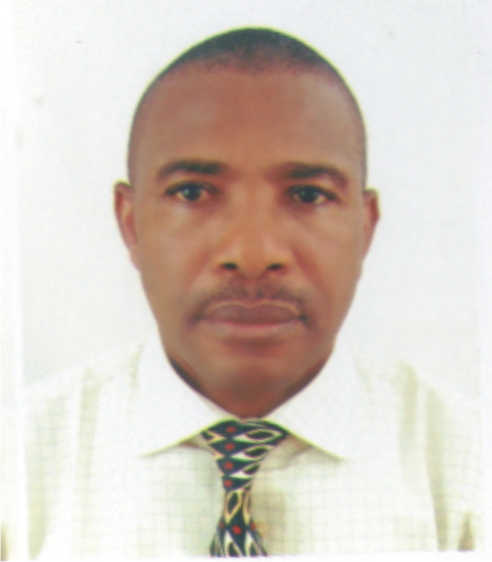 Ben Eguzozie is business a.m. regional lead based in Port Harcourt, providing regional and national  coverage for economy, business and finance
You can contact him on ben.eguzozie@businessamlive.com with stories and commentary.
December 30, 2020467 views0 comments
Cite World Bank report which downgraded 79% Rivers' households drawing down their savings
Many citizens and civil society organisations (CSOs) of Rivers State, who have been speaking with Business A.M. on the planned second lockdown of the state by Governor Nyesom Wike, say the entire exercise, before its execution, was hurtful and would end up ruining the state's fragile economy, which is not insulated from the Nigerian national economy.
Last Sunday, while addressing a congregation of worshippers at a thanksgiving church service in Ikwerre local government, Governor Wike declared vehemently that he would impose another round of lockdown on the state over the spiking second wave of the novel Coronavirus – he did not state if it would be total or partial.
"Lockdown isn't working and it can't work. The earlier we think of another way outside lockdown, the better for us. We need to educate the people on the need for social distancing; not to impose another lockdown. Another lockdown is synonymous to losing the war against the virus. We must learn to live with this virus," said one official of civil a society group in an article on social media last week.
Another citizen also said: "I'm sorry to say, this Covid is not going anytime soon, we have to think of another way outside lockdown."
According to some other civil society officials, the impending Rivers' second lockdown as early as January 2021 would be more injurious to the state's residents than productive. They cited the following reasons: "The Nigerian economy in November (2020) slipped into a second recession in five years, with the GDP contracting for the second consecutive quarter. The National Bureau of Statistics (NBS) announced that the nation's GDP recorded a negative growth of 3.62 per cent in the third quarter of 2020. The country had earlier recorded a 6.10 per cent contraction in the second quarter.
In June 2020, a World Bank Nigeria Development Update (NDU) report titled: "Nigeria In Times of COVID-19: Laying Foundations for a Strong Recovery," estimated that Nigeria's economy would likely contract by 3.2 per cent in 2020. This projection assumed that the spread of Covid-19 in Nigeria would be contained by the third quarter of 2020, but added that if the spread of the virus became more severe, the economy would contract further. Before Covid-19, Nigeria's economy had been predicted to grow by 2.1 percent in 2020. With this situation, it means that the pandemic has led to growth reduction by more than five percentage points. The report notes that the Covid macroeconomic impact would likely be significant, even if Nigeria manages to contain its spread. Oil represents more than 80 percent of Nigeria's exports, 30 percent of its banking sector credit, and 50 percent of government's overall revenue. The drop in oil prices has led to government's revenue fall from an already low 8 percent of GDP in 2019 to a projected 5 percent in 2020. This comes at a time when fiscal resources are urgently needed to contain the Covid-19 outbreak and stimulate the national economy. Private investment has fallen due to the pandemic, due to greater uncertainty, and is expected to reduce remittances to Nigerian households, which in recent years have been larger than the combined amount of foreign direct investment and overseas development assistance.
Shubham Chaudhuri, World Bank country director for Nigeria, said in the report that, "While the long-term economic impact of the global pandemic is uncertain, the effectiveness of the government's response is important to determine the speed, quality, and sustainability of Nigeria's economic recovery. Besides immediate efforts to contain the spread of COVID-19 and stimulate the economy, it will be even more urgent to address bottlenecks that hinder the productivity of the economy and job creation."
Additionally, in August 2020, the World Bank Poverty Team published a 12-page report, "The Impact of COVID-19 in Kano, Lagos, Rivers, and FCT Abuja: Results from the Second Quarter 2020 Labour Force Survey," which didn't give any essence of another lockdown. The report's statistics shows that Rivers and its population would be worse off under any fresh lockdown. Key points in the report are: food insecurity appears to be prevalent across all four states, but especially in Rivers and FCT Abuja where 79 percent of households and 72 percent of households respectively reported having to skip meals since the start of the pandemic; households in all four states are drawing down their savings and borrowing money to cover their living expenses, which may leave them more economically vulnerable and reduce their investments in human capital in the future.
The World Bank Poverty Team Report said further – "Resonating with the notion that incomes remain vulnerable, food insecurity appears to be prevalent across the four states, especially in Rivers and FCT Abuja. According to the 2020 Q2 LFS, the share of households reporting that an adult in the household had to skip a meal since the start of the pandemic was 79 percent in Rivers and 72 percent in FCT Abuja, while the share of households that 'ran out of food because of lack of money or other resources' was 58 percent in Rivers and 67 percent in FCT Abuja. Although food security statistics are not strictly comparable between the 2018/19 NLSS and the Q2 2020 LFS 4, it appears that food insecurity has become more severe in all four states through the COVID-19 crisis."
The World Bank report discussed policy options in five critical areas that can help Nigeria (with the four states: Lagos, Kano, Rivers State and FCT Abuja) recover from the Covid-19 crisis: containing the outbreak and preparing for a more severe outbreak; enhancing macroeconomic management to boost investor confidence; safeguarding and mobilizing revenues; reprioritizing public spending to protect critical development expenditures and stimulate economic activity; and protecting poor and vulnerable communities. The report shows that the human cost of Covid-19 could be high. Beyond the loss of life, the pandemic's shock alone was projected to push about 5 million more Nigerians into poverty in 2020. While before it, the number of poor Nigerians was expected to increase by about 2 million, largely due to population growth, the number would now increase by 7 million – with a poverty rate projected to rise from 40.1 percent in 2019 to 42.5 percent in 2020. Over 40 per cent of Nigerians employed in non-farm enterprises reported a loss of income in April-May 2020. In addition, the fall in remittances is likely to affect household consumption because half of Nigerians live in remittance-receiving households, of which about a third are poor.
According to Marco Hernandez, World Bank lead economist for Nigeria and co-author of the report, "The unprecedented crisis requires an equally unprecedented policy response from the entire Nigerian public sector, in collaboration with the private sector, to save lives, protect livelihoods, and lay the foundations for a strong economic recovery."
In all these, the Rivers economy isn't cocooned against the national economy, and the current downturn, the CSOs said. Would Wike make good his lockdown threat by January? Only time would tell.