Frontpage
The business traveller & hospitality
WORLD BUSINESS & ECONOMY
World largest public airlines plunge by $12bn in two months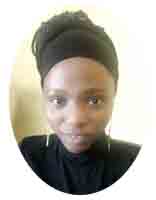 She is a passionate writer whose flair for journalism earned her awards as a campus journalist. Driven by hunger for success, she strives to make the world a better place with insightful, analytical and informative piece around insurance, technology and other sections.
August 26, 2021636 views0 comments
The combined market capitalization of Delta Air Lines, American Airlines, Lufthansa Group, United Airlines, Air France, as well as the International Airlines Group, the world's largest public airline companies based on sales, plunged by $12 billion in June and July, a report by BuyShares has shown.
The report depicts that the airline companies are still far from pre-pandemic profit and sales as some of their businesses, including business travel, are not even comparable to normal levels, further translating into a growing number of COVID-19 cases, fears of new travel restrictions owing to Delta variant and concerns on the economic recovery which has caused a new hit to airlines stocks.
While the airline industry is one of the worst hit sectors, the entire market is facing increased costs, labour and fuel. To make payroll, the US airlines received $50 billion in a series of government bailouts and grants during the pandemic as the fear of new travel restrictions and the third pandemic wave came as a new hit to the sector barely coping with the effects of the COVID-19 crisis.
The  three major US airline companies were the hardest hit, with their combined market cap plunging by $9.2 billion since June as Delta Air Lines led with nearly a $4.3 billion loss in this period. United Airlines and American Airlines also followed with a $3.07 billion and $1.86 market cap drop, respectively.
Statistics show the market cap drop of the US airlines significantly increased even during the first half of the year as the combined value of the three companies' shares stood at $56.2 billion, or $12 billion more than the last week.