Banking
Zenith Bank Nigeria introduces pounds sterling, Euro visa debit cards
April 12, 20181.4K views0 comments
Zenith Bank Nigeria Plc. is enhancing the ability of its customers to perform international transactions with the introduction of the Zenith Bank British Pounds and Euro Visa Debit Cards.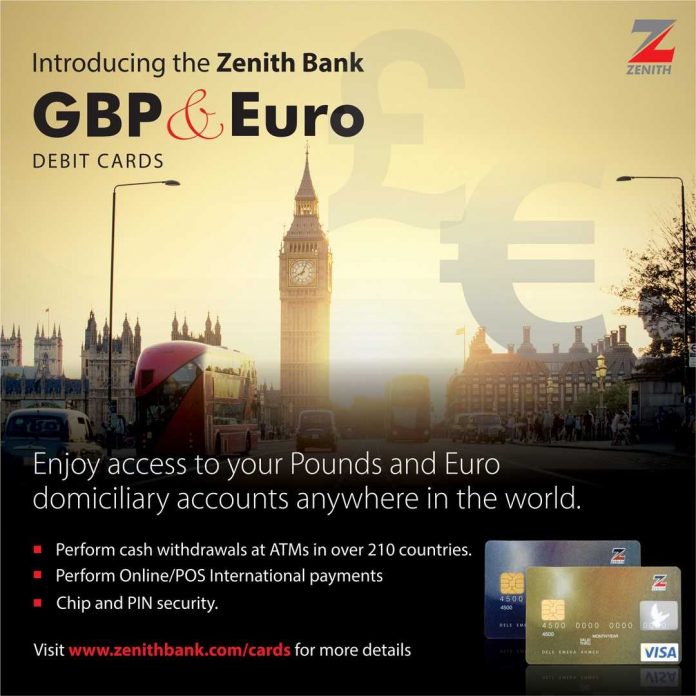 The cards are designed to provide customers with more spend flexibility by enabling them to access their Pounds and Euro domiciliary accounts from anywhere in the world.
This means that the financial institution's customers can now spend Pounds Sterling and Euros from their domiciliary accounts in countries where such are legal tender, without having to worry about currency conversions.
The new Zenith Bank Pounds and Euro Visa Debit Cards support ATM withdrawals abroad and POS/Online payments at merchant locations in over 210 Countries.
Customers can obtain the Pounds or Euro Visa Debit Card at any of the Bank's branches nationwide, according to the bank.