Technology
Zone Partners ThetaPay to curb money laundering
March 29, 2023263 views0 comments
By Cynthia Ezekwe
Zone, formerly Appzone, Africa's first regulated layer-1 blockchain network for payments, has partnered with ThetaRay, a leading provider of AI-powered transaction monitoring technology, to implement ThetaRay's cloud-based SONAR Artificial Intelligence (AI)  solution to monitor and screen Zone's transactions in Nigeria for illicit activities, and money laundering threats.
Zone, which is headquartered in Lagos, serves large commercial banks, payment fintechs, digital banks, and Office of Financial and Insurance Services (OFIs)  with real-time, low-cost settlement of both fiat and digital currencies for domestic and cross-border payments.
The new partnership which highlights ThetaRay's expansion in Nigeria's fintech payments market will provide Zone with  the SaaS-based SONAR AI solution that can detect and prevent the earliest signs of sophisticated attempts to launder money or circumvent financial sanctions and watchlists.
Elendu Uche, co-founder/chief operating officer, Zone expressed his delight over Zone's partnership with ThetaRay, stating that the collaboration represents a significant step in the company's  vision to pay people in any currency, in the most efficient and secure means.
"By integrating with ThetaRay, we have enhanced our security measures and improved our regulatory compliance whilst providing faster transaction processing for our users within our decentralized payment network. We look forward to working even more closely with ThetaRay to continue delivering frictionless operations and reliable transactions to our customers," Uche said.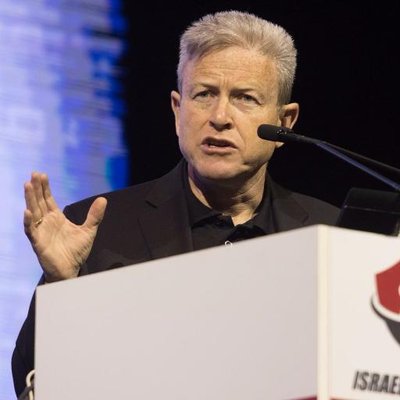 On his part, Mark Gazit, CEO of ThetaRay said, "Zone is leading Nigerian fintech innovation with a platform capable of revolutionizing the financial system through inclusive services that positively impact people's lives; By deploying sophisticated AI technology to monitor and screen payments, Zone will embed the trust into its services, enabling it to grow volume, revenues and ecosystem partners."
ThetaRay's award-winning SONAR solution enables fintechs and banks to implement a risk-based approach to effectively identify suspicious activity and create a full picture of customer identities, including across complex, cross-border transaction paths. This allows the rapid discovery of both known and unknown money laundering threats.
Zone is Africa's first decentralized or peer-to-peer payment network based on blockchain technology, which allows payment transactions without dependence on intermediary switches. The decentralized architecture and the underlying technology enhance reliability, eliminate customer disputes, reduce the cost of operations, and automate back-office reconciliation. The network is a true web-scale infrastructure with a capacity for transaction processing throughput of over 50,000 transactions per second.