Frontpage
Insurance & Pension Business
10,417 Nigerian firms remit N38.37bn to employees' RSA in Q2, says PenCom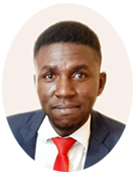 A graduate of Economics and Statistics from the University of Benin. An experienced researcher and business writer in the print and digital media industry, having worked as a Research Analyst at Nairametrics, Voidant Broadcasting Ltd, Entrepreneurs.ng, and currently a Market and Finance Writer at Business a.m. For stories, press releases, exclusive events, call +2347052803696 or send a mail to abuedec@gmail.com.
October 27, 2021389 views0 comments
Nigerian companies, numbering 10,417, remitted the sum of N38.37 billion into the retirement savings accounts (RSA) of their employees for 127,483 emoluments as at the end of the second quarter of 2021, the National Pension Commission (PenCom) has disclosed.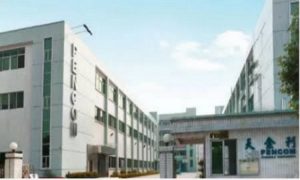 In its latest report on the level of compliance by the private and public sectors to the regulatory and supervisory activities of the commission, PenCom also disclosed that 19 employers who defaulted have been recommended for appropriate legal action.
The commission said it received 10,700 applications from private sector organisations to issue pension clearance certificates (PCCs), adding that out of this number, PCCs were issued to 10,417 organisations, while 283 applications were in the approval process as at 30 June 2021.
Also, the sum of N398.01 million, representing principal contribution of N243.4 million and penalty of N154.61 million, was recovered by the recovery agents from 31 defaulting employers who have made deductions from their employees' emoluments but yet to be remitted to the RSAs of the fund administrators during the quarter under review. This comes following the issuance of demand notices to defaulting employers whose pension liabilities were established by the Recovery Agents (RAs).
Giving an update on the refund of pension contributions to military personnel and employees of the state security agencies, the commission said it granted approval for the refund of N6.71 million to 57 personnel of the military and other security agencies who were exempted from the contributory pension scheme.
It also stated that applications were received by the commission for transfer of Nigeria Social Insurance Trust Fund (NSITF) contributions on behalf of 332 NSITF contributors. Thus, the sum of N17.03 million was transferred to the RSAs of 298 members while the sum of N62.33 million was approved as the monthly pensions transferred to 3,629 NSITF pensioners.
Furthermore, the sum of N1.99 million from nine micro pension plan contributors were processed and approved for contingent withdrawals and requests.
PenCom also reported that twenty-seven micro pension participants converted to the mandatory CPS and the sum of N834,172.19 was transferred to their respective RSAs. In addition, seventeen micro pension contributors converted the contingent portions of their RSAs, amounting to N703,922.90, to retirement benefits.
Meanwhile, during the second quarter of 2021, PFAs registered a total of 83,173 RSAs, bringing the cumulative RSA registrations from inception to 9,383,204 as at 30 June 2021.
The report stated that all the RSAs were transferred to their new PFAs along with their pension assets valued at N47.78 billion, while 10,167 RSA holders initiated RSA transfer requests from 1 April to 30 June 2021.