Frontpage
1151 days after Kachikwu's boast to fix refineries, PHRC stays dead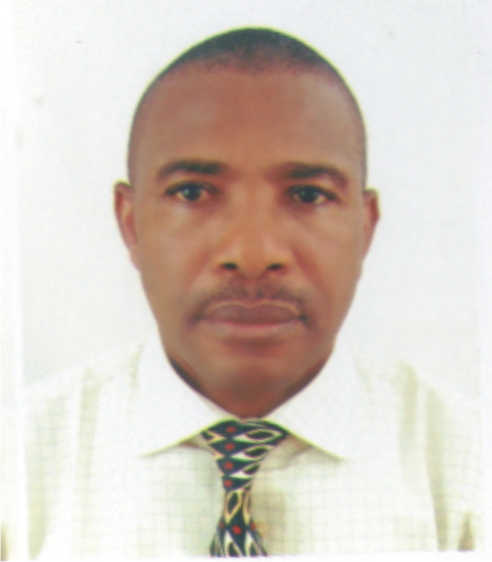 Ben Eguzozie is business a.m. regional lead based in Port Harcourt, providing regional and national  coverage for economy, business and finance
You can contact him on ben.eguzozie@businessamlive.com with stories and commentary.
November 26, 20181.4K views0 comments
Down for several months
Grappling with TAM, last done 18 years ago
After
several claims of a purported turn around maintenance (TAM) at Nigeria's four refineries by government officials including junior petroleum minister, Ibe Kachikwu, business a.m. has found the claims to be bogus, at least in one of the refineries in which an investigation was carried out in the last one week. The Port Harcourt Refinery and Petrochemical Company has been down for several months with many staff choosing the harsher word, DEAD, to describe the state it is currently in.
Consumed by the easy-way street of importing petroleum products from different parts of the world, including from countries without crude oil, Nigerian National Petroleum Corporation executive management, representing government, recently seized the klieg lights announcing the signing of crude for products swap deal with British Petroleum, while its refineries remain in comatose. That signing was happening three and a half years into a regime that started with then group managing director of the NNPC (now junior petroleum minister) Kachiukwu being bullish and prancing from one refinery to the other promising they would be fixed within months.
In September 2015 during a visit to the Kaduna refinery as NNPC group managing director, an over exuberant and boastful Kachikwu told staff that the four refineries, namely the two in Port Harcourt, Warri and Kaduna, must work within 90 days.
"We must make all the FCCUs (Fluid Catalytic Cracking Units) and the fuel sections to work efficiently in the next three months so that Nigerians will continue to enjoy uninterrupted supply of petroleum products,"
he had said at the time
.
Speaking specifically on the Kaduna refinery he was visiting at the time Kachikwu said:
"You will soon have a different company. We must leave no stone unturned in our determination to put the plant on the path of profitability. We must make the company a success,"
he riled up the staff and management after he had carried out a tour of the refinery.

As it has been in Kaduna since that famous boast by the petroleum lawyer, so has it been in Port Harcourt since the famous uttering by the then GMD of the NNPC. Our investigation found that Nigerians, especially in the south-south and south-eastern parts are already bracing themselves up for a yuletide that might yet be marred by shortages in petroleum supply, along with its attendant consequences
, including the triggering of
a transportation crisis and rise
in
prices of consumable.
 business a.m. findings showed that the Port Harcourt Petrochemical and Refining Company, with a combined refining capacity of 210,000 barrels per stream day (bpsd), is currently lying comatose, with slim chances of resuming production any time soon.
One refining engineer told our correspondent fleetingly that they were planning to resume refining by December.
PHRC accounts for 47 per cent of Nigeria's national refining capacity. Warri Refining and Petrochemicals Company (WRPC) and Kaduna Refining and Petrochemicals Company (KPRC) combine to make up the remaining 53 per cent.
b

usiness a.m.
found out at the refinery complex that no machine was steaming. The entire refinery complex was in dead silence. Neither the crude distillation unit (CDU) nor the fluid catalytic cracking unit (FCCU) showed that any action had taken place in them in about six months. Many sections revealed total breakdown, with pipelines and units all worn-out, rundown and rust due to overuse without any form of replacement.
business a.m. also found
that the clear lack of political will
by 
the federal government to app
rove any form of turn-around maintenance (TAM) on the refinery which has kept things at dizzying pace.
The facility's management has yet to receive approval of a TAM from the NNPC since the onset of the current administration, showing a continuation of past mismanagement and inefficiencies.
Engineers on ground say they know what to do to get the refinery working, but they must wait for the PHRC management to ask them to do so. At the same time, PHRC must receive from NNPC headquarters a go-ahead order.
Sadly, the last TAM on the refinery was done some 18 years ago – in year 2000.
Our correspondent was told that a turnaround maintenance must take place at such a high temperature prone refining facility every two years. The cause being that fractions and units receive very high temperature of
about 398°C, which causes them to crack up gradually until

they

eventually wear down
.
But here, the refinery is in arrears of supposed nine turnaround maintenances (TAMs).
The refinery – a twin refining complex was built in 1965 with a 35,000bpsd refining capacity by a consortium of British Petroleum and Shell – was later upgraded to a 60,000bpsd by NNPC in 1972. In 1989, a new complex with 150,000bpsd was commissioned by the NNPC, with the running of the two refineries brought under a single management.
One engineer told business a.m. that the entire Nigerian refineries stand the risk of being eclipsed from refining contention by the time Dangote's 650,000bpsd refining behemoth comes on stream by 2019–2020.
"We would be in for a hard period with Dangote Refinery, because our entire installed refining capacity of 445,000bpsd would be swallowed up in Dangote's huge 650,000bpsd capacity," the engineer told our correspondent.
The PHRC's managing director, Abba Bukar could not really comment on the state of decay at the refinery. All he said was "we are a subsidiary of the NNPC; most comments on issues of operations and policy decision are done by our headquarters."
Incidentally Bukar only resumed as new MD of PHRC a month ago, coming from Kaduna refinery, another facility suffering from mismanagement and inefficiency.