NACCIMA
Ade Adefeko appointed chairman NACCIMA Agricultural Trade Group
November 15, 2019911 views0 comments
Kenneth Afor
The Nigerian Association of Chambers of Commerce, Industry, Mines and Agriculture (NACCIMA), a body that initiates and implements policies in the country's agriculture sector has announced the appointment of Ade Adefeko as chairman of the Agricultural Trade Group of the association.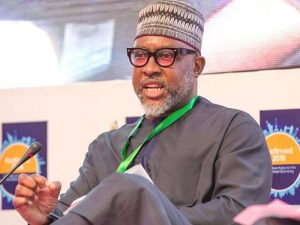 Adefeko, for the next one year, will be in charge of formulating strategies that will be inculcated in the country's agriculture sector and the agribusiness ecosystem in reviving the agricultural landscape in Nigeria and West Africa as a whole.
The association, NACCIMA Agricultural Trade Group is a body that comprises individuals in the agriculture sector that foresees vast opportunities in the sector, initiate policies that will enhance effective implementation of programmes that will be of benefit to the country and the region and also create solutions that will mitigate the challenges of agriculture.
In appointing Adefeko appointment, the association believes that his wealth of experience as vice-president corporate and government relations at Olam International Nigeria, a multinational agriculture conglomerate , would help transform the association's core interest and explore other opportunities in the agriculture sector.
NACCIMA, since its establishment in 1960 has been promoting and initiating programmes towards the development of agriculture in its entirety partnering with other agencies in government, stakeholders and corporate bodies.
It hopes that in the coming years coupled with the move from President Muhammadu Buhari in revamping the agriculture sector, there could be an improvement for the benefit of all.