Energy
Oil and Gas
AEDC gets new investors, to inject $2 billion into their network Bukola Odufade is Businessamlive Reporter.
You can contact her on bukola.odufade@businessamlive.com with stories and commentary.
December 6, 20181K views0 comments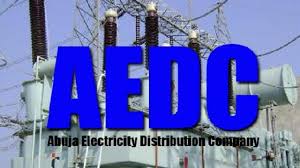 Abuja Electricity Distribution Company (AEDC) has signed a memorandum of understanding (MoU), worth $2 billion with Power Analytics & Solutions, an indigenous investor, and CEC Africa Investment to strengthen and expand its network.
Speaking at the MoU signing, Tony Ezeani, the Director of Power Analytics & Solutions said "the MOU is both for financial and technical support. What we want to do is to invest with CEC, take over and expand the distribution network," he said.
Also, Emmanuel Katepa, the Managing Director, CEC Africa Investment said the sector needs collaborative efforts to make it function optimally. According to him, AEDC has of recent recorded lots of success stories despite the challenges. "It is one of the best DisCos in the country," Katepa said.
Usman Gur Mohammed, Managing Director of the Transmission Company of Nigeria (TCN) who was also present at the event said "The sector is about investment. The reason DisCos and Power Generating Companies, GenCos, were privatised is because government does not have the funds to sustain and expand the network. Therefore anything we are going to do to bring investment into the sector, we are happy to do it. And the kind of investment we are looking at is the kind of investment these people are bringing in, with this MoU."
Continuing, the TCN boss said "The MOU of today will add more megawatts to the grid. Currently with the addition of Azura Power, we have over 2000 megawatts stranded capacity we can't feed to the grid. And this is because of lack of capacity by the DisCos. If you look at the investment that TCN is doing it cannot be sustained by DisCos. Currently about 40 percent interface between TCN and DisCos are actually supplied directly from TCN network to the customers.
"Even the expansion we are doing is not going to be covered, you know we stimulated the grid IG 33 kV and we have come out with injection of N4.2 billion, the DisCos need to raise N2.2 billion to be able to absorb the load we are bringing. But how will they be able to do that when there is no long term investment in DisCos?" he said.