Renewable
AfDB partners GCF, Africa50 to fund 10-GW Desert to power programme
May 30, 20181.8K views0 comments
The African Development Bank, AfDB, has signed a letter of intent (LoI) with the Green Climate Fund, GCF, and the Africa50 investment fund to collaborate on the Desert to power programme, which aims to develop 10,000 MW of solar energy across the Sahel region.
The project intends to provide solar-generated electricity to 250 million people, including 90 million through off-grid solutions, thereby enabling the development of agriculture and other economic activities.
The LoI was signed on the sidelines of AfDB's annual meetings in Busan, Korea, it said today. The three institutions have committed to sharing ideas and resources about opportunities for solar power generation in the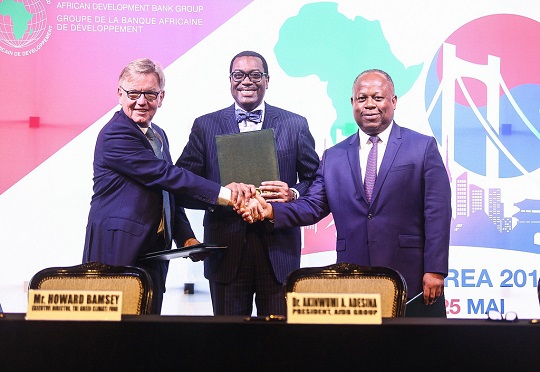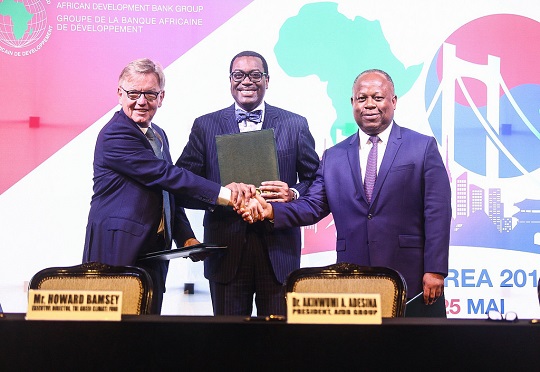 Sahel, a region in western and north-central Africa extending from Senegal to Sudan.
"The Desert to Power programme will transform countries in the Sahel region by accelerating their access to energy through solar power," said AfDB president Akinwumi Adesina. "To realize this ambition, strong collaboration is needed. Therefore the partnership with the Green Climate Fund and Africa 50 is a great milestone and will help us deliver at scale," he added.
The countries part of the initiative include Burkina Faso, Djibouti, Ethiopia, Eritrea, Mali, Mauritania, Niger, Nigeria, Chad, Senegal, and Sudan.