Frontpage
Afreximbank, AfDB contrasting views of two Nigerian presidents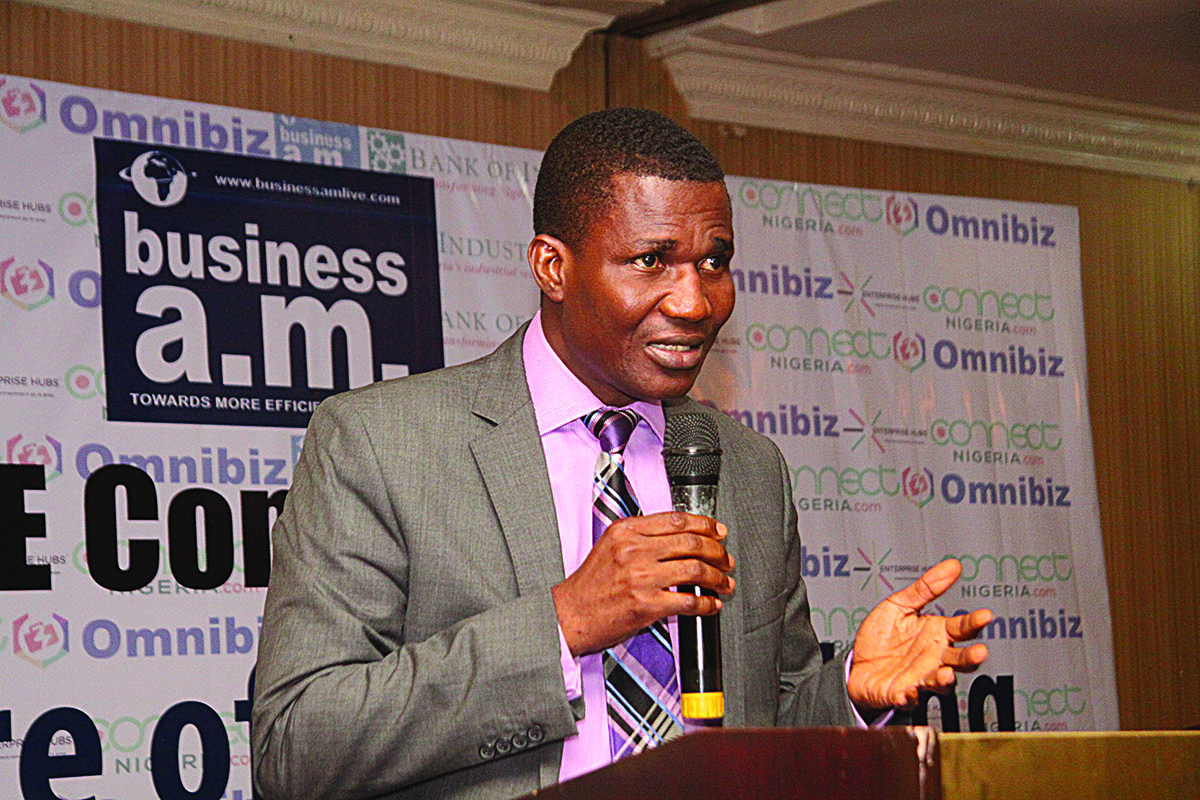 Phillip Isakpa is  Businessamlive Executive Editor.
You can contact him on phillipi@businessamlive.com with stories and commentary.
June 22, 20201.4K views0 comments
Corporate governance at heart of matter
Punctures imperialist‭, ‬anti-US sentiments of protesters
Nigeria's quest towards having three high profile candidates in leadership positions of two important African financial institutions and the one major global trade oversight institution appears now to be largely down to the individuals involved, except the unexpected happens. The last week's vote and reappointment of Benedict Oramah, a professor, as president of African Export-Import Bank (Afreximbank) for another five-year term without any objections from the United States, may have put a lie to widespread claims that Donald Trump's country is against Nigeria, according to analysts who have been following the tiff at the African Development Bank (AfDB), where another Nigerian, Akinwumi Adesina, a doctorate degree holder, is seeking his own second term.
Oramah's quest for a second term appears to have passed unnoticed. He operates from his base in Cairo and is not widely known in the country because of his calm and subdued approach to the job, but he is well regarded for his professorial and diligent focus on the work of leading the Afreximbank since he was appointed five years ago.
In Johannesburg, South Africa last November, at the Africa Investment Forum (AIF), the yearly deal making forum (now in its third year) organised by the African Development Bank (AfDB), Oramah was actively focused and had a presence that drew many deal-seeking participants to him.
Oramah, elected to the position in 2015, is more widely known across Africa and globally than he is in Nigeria and he is very unassuming, given the demand of his position. He did make some deals at last year's AIF.
With Oramah's election out of the way, especially because there was no opposition to his reappointment by the US, Nigeria may now have to deploy different tactics, which many say should be non-confrontational, in relating with the United States regarding Adesina's re-election to the post of president of the AfDB.
United States is a key non-regional shareholder of the Afreximbank along with 23 others, including Argentina, Austria, Belgium, Brazil, Canada, China, Denmark, Finland, France, Germany, India, Italy, Japan, South Korea, Kuwait, Netherlands, Norway, Portugal, Saudi Arabia, Spain, Sweden, Switzerland, and the UK. At the 27th Annual General Meeting of shareholders of the bank held by circulation of resolutions in observance of COVID-19 pandemic protocols, Oramah was voted and reappointed as president. The professor was first appointed in 2015, the same year the embattled African Development Bank's president, Akinwumi Adesina, was elected.
Oramah, who already had his way paved for his second five-year term, is said to have told shareholders that Afreximbank's ultimate goal during his second term will be the realisation of Africa's strategic ambition to create an integrated market (he has been one of the major champions of the African Free Trade Area Agreement).
Nigeria is also seriously pushing the candidacy of former two-time finance minister, Ngozi Okonjo-Iweala, for the post of director general of the World Trade Organisations (WTO). Oppositions to this pursuit appear to be coming mainly from within Africa, particularly from Egypt and a senior official of the African Union (AU). Nigeria's leadership is however forging ahead with Okonjo-Iweala's candidacy. She's also believed to have western support, given her pedigree in international financial, economic and academic circles, including an intimidating CV. Many analysts say, although she was drafted late into the race for the position by the Nigerian government, apart from African opposition, she is likely to get the job.
This leaves analysts to be hazarding all sorts of guesses and come up with different permutations on the likely outcome of the Akinwumi Adesina's situation at the AfDB. But it might be a difficult call to make, especially because Adesina is faced with governance issues raised by whistleblowers from within, but for which an internal process gave him a clean bill only to be objected to by the non-regional senior shareholder, United States, soon joined by other non-regional members.
The objections it raised had seen different supporters up in arms against him with accusations of imperialism and hatred for Nigeria hauled at the US. The whistleblowers had itemised what they considered governance issues which they felt needed to be investigated and cleared. Following an internal process, President Adesina was cleared and all roads were leading to August when an election was expected to take place to crown him for a second term, being the only candidate.
The expected smooth sail was, however, truncated when United States Treasury Secretary, Steven Mnuchin, wrote what has now become the infamous letter to the chairperson of the bank's board of governors, demanding an independent investigation. In the end, the board opted for a review of the internal process through which the decision to clear Adesina was arrived at.
Since Mnuchin wrote the letter on May 22, it has been all quiet. The United States has not engaged in any public spat about it except to wait for the outcome of the review believed to be currently ongoing. But if the United States has serious objection to Adesina on the grounds of corporate governance, everything may well play out in August at the elections.
But with US not opposing Oramah's re-election and Okonjo-Iweala's WTO pursuit, many say the world's biggest economy might just have something it wants to clear regarding Adesina's re-election. One thing though is that both Oramah's and Adesina are two contrasting figures; one quietly going about his job and securing re-election. Adesina's second term prospect of another five-year tenure in African Development Bank (AfDB), earlier thought a fait accompli, has been mired in controversies, with various allegations raised by anonymous whistleblowers from within the bank he presides over.
To most Nigerians, Oramah has been relatively obscure and unknown while Adesina has been variously described in the media, with the BBC recently referring to him as "flamboyant."
With the smooth sailing of Oramah into the second term, compared with the acrimony that dogs Adesina's re-election, analysts now wonder what worked for one and against the other and hinted at possible corporate governance lessons to be learnt.
The questions being asked included what constitutes the acceptable limits of public exposure of chief executives of multilateral development organisations such as those headed by both Oramah and Adesina and when a thin red line between decorum and corporate governance standard is crossed.
The vociferous name-calling, criticism and profiling of the United States by the supporters of Adesina, who have been protesting against any external inquest at the request of the US after an in-house investigation report has cleared him, have raised the spectre of concerns about the perception of accountability in corporate governance by his supporters.
People familiar with corporate governance are expressing concerns that bad precedence was being set by the resistance to an external investigation, contrary to the thinking of his combative supporters.
The fact that the same US that raised an objection to the AfDB's in-house investigation report that cleared Adesina had no trouble in supporting Oramah brings up the question of whether those branding the US as imperialist in their frantic effort to rally support and sympathy for Adesina did not actually miss the point and chose a wrong tactic. This also created a dilemma of possible present or future hindrances for others who may need the support of the US, in case the US chooses to take these pro-Adesina protesters seriously. On a wider diplomatic note, such attitude, it was reasoned, could jeopardise the chances of Ngozi Okonjo-Iweala in her current bid for the World Trade Organisation's (WTO) top job, for which she desperately needs the backing of the US.
The wrong tactic, it was argued, could be further established by the reasoning by supporters who argued strongly against the involvement of non-regional (non-African) investors in the AfDB as this was seen as providing them an undue opportunity to meddle in the affairs of the bank. This line of arguments portrayed them purely as anti-globalisation and isolationists. Their arguments seem even more vulnerable when the numbers of non-regional members of the AfDB and Afreximbank are compared. While the AfDB has 27 non-regional member countries, Afrexim has 24. It follows therefore that those touting the idea of not any longer including non-regional members in the ownership of the AfDB were only looking for convenient and plausible arguments to advance their cause, especially in a circumstance of global financing that urgently needs a wider stakeholder base. One prominent argument in response to the protesters was whether the AfDB could survive with only African countries as stakeholders.
"No doubt that Adesina has made some remarkable achievements since joining the AfDB. But, by way of comparison, Adesina for all his prominence, couldn't have outperformed Oramah a thousand times, even though the latter is a relatively unknown figure who is quietly doing his work," one analyst comparing the two Nigerians said.
Like the BBC which used the word 'flamboyant' to describe Adesina, a Lagos-based Nigerian who is conversant with operations of international institutions, said: "The multilateral development financial institutions don't seem like a place to display outsized personality or larger-than-life public image. Otherwise, we should be hearing of World Bank president, Inter-American Bank president or IMF president everyday on awards, public speeches, trophies and prizes for doing what they are employed to do. That, however, doesn't mean Africa's institutions shouldn't be aggressively publicised, for they need a lot of global push. But we must establish clear differences between self and society or personal and corporate projection".
If there were any objection against his candidacy, Oramah's re-emergence wouldn't have been that smooth. The prevailing Coronavirus pandemic would have held down the election till a more convenient date. A former CEO of a publicly quoted firm, stressing the issue of vote of confidence, said the fact that Oramah was re-elected by "circulation of resolutions" due to the COVID-19 pandemic situation was an indication of "implicit confidence" in him by the shareholders. According to the former CEO, it is "what directors do when they can't sit together" and the practice in corporate setting is that if the shareholders have confidence in the chief executive, they don't necessarily have to meet face to face before approving such a decision. By simply appending their signatures on documents passed round to all members, such a decision can be reached.