Analyst Insight
Agriculture, Africa's link to global value chain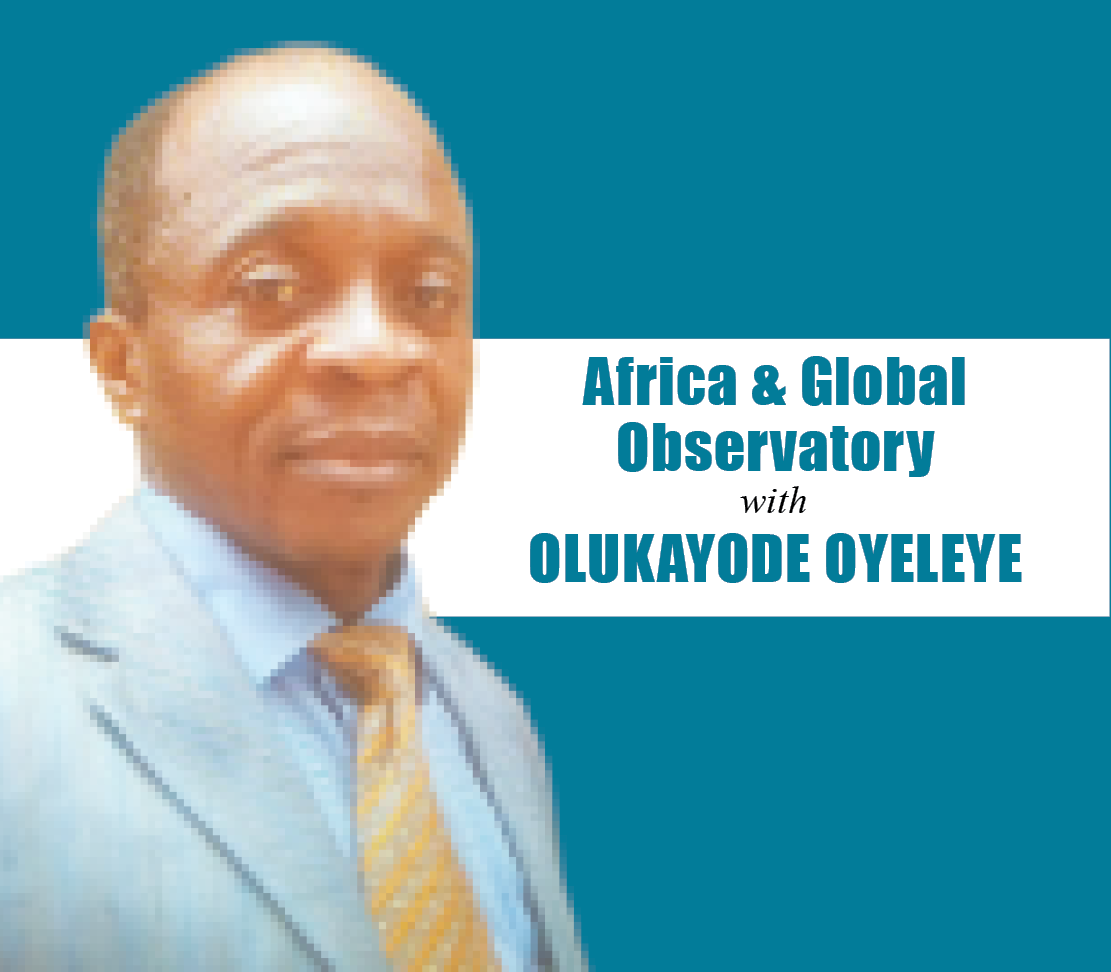 Dr. Oyeleye, a consultant, journalist and policy analyst, can be reached via:
oyeson2@yahoo.co.uk
Twitter: @OlukayodeOyele1
April 9, 20181.7K views0 comments
The world will be better off when Africa takes its true place in the global economy.
In that bid, Africa must unlock the hidden potential in agriculture to jumpstart a robust industrial development. Economists of renown, in time and space, have established a consensus that industrial and agricultural developments are not alternatives, but are rather complementary and mutually supporting when inputs and outputs are considered. A lethargic growth in agriculture is, therefore, a hindrance to industrial development.
It might be argued, with some validity, though, that Africa was largely exempted from the turmoil of food crisis that rocked the globe between 2007 and 2008. This exemption was not a feat, but rather a symptom of Africa's non-participation in a global agricultural economy. Perhaps no other authority could present this scenario more succinctly than the June 2017 edition of the global Food Outlook, a publication of the Food and Agriculture Organisation (FAO).
The Food Outlook, in all its geographical representation of global food imports and exports, covering major commodity categories, left the whole of Africa nearly completely blank. In its assessment of seven categories of major globally traded commodities, including wheat; coarse grains; rice; oil crops, oils, and meals; meat and meat products; milk and milk products as well as sh and fisheries products, only two countries in North Africa and three Sub-Saharan countries were involved in transactions in ve of the seven categories, and as importers.
The only category of the commodity in which Africa seems to make a good showing, although treated separately, has a market that is ardently contested by some other countries, essentially in the African Caribbean Pacific (ACP) bloc. According to the Food Outlook, exports from the three largest ACP banana suppliers –Cameroon, Côte d'Ivoire and the Dominican Republic – have substantially expanded since the introduction of duty and quota-free access to the European market in 2008. The share of Dominican Republic means the two African countries are not the only dominant countries.
Under the Economic Partnership Agreement (EPA), the ACP countries enjoy quota-free and duty-free access to the EU banana market. Although Ghana reportedly commenced large-scale production of organic bananas in 2014, and now exports some 50 000 to 60 000 tonnes of the produce each year, primarily to the EU, they are faced with fierce competition from Latin America.
Organic banana production has expanded in response to growing consumer demand in developed markets, particularly the US, the UK, and Germany. This has benefitted newer exporters focusing on organic banana production, such as Peru. Rough estimates indicate that organic banana exports amounted to some 800 000 tonnes in 2016, with the largest producers for export as the Dominican Republic and Peru, which together account for about 85 percent of total trade volume. Colombia, one of the largest exporters of standard Cavendish bananas, is also reported to operate a small but growing production of organic bananas.
To become notable in the global market, therefore, African agriculture must not only improve in primary production, it must raise its stakes in value-adding activities that help promote its products in the market, locally and internationally. A lack of economies of scale and efficient transport networks, as well as a higher exposure to natural disasters, resulting in lower yields and higher production costs, intensifying vulnerability in the export market. But Africa needs to rise up to the challenge.
At the Brisbane Summit in November 2014, the Group of Twenty (G-20) Leaders concluded that trade and competition are powerful drivers of growth, increased living standards and job creation. They also acknowledged that one important way for countries to connect to the global economy and develop is through global value chains (GVCs). ey stated that "we need policies that take full advantage of global value chains and encourage greater participation and value addition by developing countries."
In 2013, six of the ten fastest growing economies in the world were in Africa. With an average annual growth in a gross domestic product (GDP) of 5 percent in recent years, the IMF projected in 2014, this situation is likely to continue. With the help of investments from sources around the globe, agribusiness began booming in the early 2000s, and it is projected to become a US $1 trillion industry in the region by 2030.
As posited by experts, in no other region is the potential for poverty reduction through the agricultural sector greater than in sub- Saharan Africa, where 70 percent of the people live in rural areas and 90 percent of the rural population depends on agriculture as the main source of income.
Many transnational agribusiness companies have become involved in a number of aspects of food production in sub-Saharan Africa, including the agricultural input sector, farming, the food processing industry and the transportation and distribution of food.
Economists at the World Bank are of the opinion that soaring grain prices and global food inflation have strengthened investor interest in African agriculture, especially because Africa has the land availability and space for farm production to grow significantly.
Africa's estimated 600 million hectares of uncultivated arable land, or roughly 60 percent of the global total, is a big asset that needs to be put into productive use.
This will require all ramifications of state-of-the art technologies and techniques to boost productivity and meet the prevailing conditions in the global agricultural value chain. Across Africa, intense extraction of resources from the subsoil has not generated inclusive growth – whether bitumen, coal, copper, diamond, gold or petroleum.
As we turn to a de-industrialising Africa, it is pertinent to examine what prospects are ahead if the continent is to be back on the path to industrialisation as a way of boosting the economies in leaps and bounds.
A recent report from the Centre for Global Development (CGD) expressed reservations on the readiness of Africa to be a manufacturing haven in the foreseeable future. Anchoring its arguments on the comparative disadvantage of uncompetitive labour cost, CGD expressed misgiving as to whether African countries can break into global manufacturing in a substantial way. CGD reported a finding that labour is more costly for firms that are located in Sub-Saharan Africa. Can this logjam be turned around soon? Can Africa become part of the league of industrialised nations with improved GDP? How will the African Continental Free Trade Area (AfCFTA) agreement recently signed by 44 of the 55 member nations of the African Union translate to trade, not just in primary products, but also in industrial goods produced within the continent? And how will AfCFTA benefit agriculture in the entire value chains?
How is Africa prepared to unlock its potential and boost its economic fortune through trade by reversing the intracontinental trend as revealed in the current decline?
With the intra-African trade in manufacturing slowing from 18 percent in 2005 to about 15 percent between 2010 and 2015, what prospects for Africa in the global value chain?
We are thus faced with the task of creating favourable continental trade, providing a platform for intra-continental and global exports as well as creating millions of on-farm and o -farm agricultural jobs and those emanating from outside agriculture.
For Nigeria, looking inwards with the productive utilisation of the enormous land resources of an estimated 34 million hectares of arable land is a good springboard for a switch to the green economy that the country's post-oil economy desperately needs. With the dampening of the hydrocarbon markets, Nigeria needs to lead the way in agricultural export to the global food market, begin- ning within the continent. Other countries in Africa would follow.