Finance
Agusto & Co. rates Coronation MB 'A+' with a stable outlook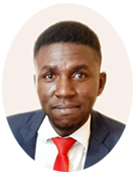 A graduate of Economics and Statistics from the University of Benin. An experienced researcher and business writer in the print and digital media industry, having worked as a Research Analyst at Nairametrics, Voidant Broadcasting Ltd, Entrepreneurs.ng, and currently a Market and Finance Writer at Business a.m. For stories, press releases, exclusive events, call +2347052803696 or send a mail to abuedec@gmail.com.
August 3, 2021517 views0 comments
Agusto & Co, the rating agency and a leading provider of industry research and knowledge in Nigeria & sub-Saharan Africa, has assigned 'A+' rating with stable outlook to Coronation Merchant Bank (CMB) Limited.
In a rating release sent to Business A.M., the agency stated that the rating reflects Coronation Merchant Bank's good asset quality, good capitalisation, satisfactory profitability and experienced management team.
But it also stated that the rating is constrained by obligor concentration in the bank's loan book and a funding mix tilted largely to more expensive funding sources, which it acknowledged to be typical of merchant banks in Nigeria.
Agusto & Co. also stated that the fragile macroeconomic climate and prevailing industry risk also negatively impact the bank's rating.
The wholesale bank, which is licenced by the Central Bank of Nigeria (CBN), in its quest to place its clients ahead of the curve in their sphere of operations, as well as the need to supports its short-term funding requirements, had launched its series 19 and 20 commercial paper issuances under its N100 billion commercial paper programme with a yield of 11.9108 percent and 13.5311 percent, respectively. Also, the CP comes with 11.25 percent discount rate for the series 19 and 12.3 percent discount rate for the series 20, and will be issued across 180 and 270-day tenors for a target amount of up to N25 billion.
CMB has stated that the minimum subscription to the issuances is N5 million and, thereafter, in multiples of N1,000. Remarkably, the commercial papers are free of withholding taxes.
While the net proceeds will be used for the short-term working capital requirements of the company, the merchant bank also noted that the transaction further underscores the confidence of investors in its brand and entrenches the continued leadership in the use of market instruments to create shared prosperity for all stakeholders.
Meanwhile, the private limited liability company has also been rated A- by Global Credit Rating and B- by Fitch. The Agusto & Co rating will expire on 30 June 2022.