Companies
Technology
Airtel Africa's CEO drives double digit revenue growth to $2.27bn since appointment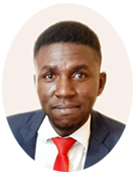 A graduate of Economics and Statistics from the University of Benin. An experienced researcher and business writer in the print and digital media industry, having worked as a Research Analyst at Nairametrics, Voidant Broadcasting Ltd, Entrepreneurs.ng, and currently a Market and Finance Writer at Business a.m. For stories, press releases, exclusive events, call +2347052803696 or send a mail to abuedec@gmail.com.
October 28, 2021459 views0 comments
Revenue grew 25.2%

PAT doubled 131.6% to $335m

Operating profit rose 55.1% to $732m
Since the assumption of Segun Ogunsanya as chief executive of Airtel Africa, Africa's wireless carrier, this year, and the adoption and implementation of a new strategy to drive growth and strong performance across all regional segments and key services, have started to show up in the numbers as the telecoms giant has surpassed its projected half-year revenues with a double-digit growth in all key services.
In its unaudited financial statement for the half-year ended 30 September 2021 filed to the Nigerian  Exchange, Airtel Africa grew its revenue by 25.2 percent year on year to $2.27 billion across all regions, from $1.82 billion in the same period last year.
Revenue growth for the half year partially benefitted from a weakened performance in the first quarter of 2020, the peak period of Covid-19 related restrictions across the region. Even after adjusting for this, revenue growth rates were ahead of FY'21 growth trends for the group, and across all reported service segments, the company said.
The group's revenue grew by 27.6 percent in constant currency, driven by ARPU growth of 18.5 percent and customer base growth of 5.4 percent to 122.7 million. The slowdown in customer base growth was due to the introduction of new SIM registration regulations in Nigeria.
Similarly, revenue in Nigeria grew by 32.4 percent in constant currency to $896 million from $718 million, 25.8 percent to $822 million in East Africa and in Francophone Africa by 22.1 percent to $560 million.
Voice revenue grew by 21 percent in Nigeria to $471 million. This was driven by an increase in voice usage per customer with ARPU growth of 25.6 percent.
A year-on-year decline of 3.6 million in the customer base was attributed to the implementation of new "Know-Your-Customer" (KYC) requirements in Nigeria, which included a temporary halt to new customer activations. But new activations have now been permitted in regulatory approved outlets since the end of April 2021.
The company said the number of outlets receiving regulatory approval grew in the second quarter from 2,100 to 7,000, noting that the business is now approaching the level where monthly net customer movements are stabilising.
Data revenue grew by 45 percent in constant currency to $351 million, driven by the growth in data usage per customer to 3.9 GB per month (from 2.7 GB per month in the previous period), the company stated, adding that this led to data APRU growth of 41.4 percent with data being one of the key growth drivers in Nigeria.
Data revenue accounted for 39.1 percent of total revenue in Nigeria in the first half of 2022, up 3.4 percentage points from 35.7 percent in the prior period. 4G data usage accounted for 70.1 percent of total data usage in Q2 '22, up from 61.6 percent in Q2'21 and 4G data customer base now contributes 42.4 percent of the total data customer base in Nigeria.
The company also disclosed that underlying EBITDA grew by 35.2 percent to $1.09 billion in reported currency, while underlying EBITDA margin improved to 48.3 percent, an increase of 360 basis points led by both revenue growth and improved operational efficiencies, with the wireless carrier reporting a 55.1 percent increase to $732 million in reported currency.
Operating free cash flow was $853 million, rising by 43.1 percent across all operating entities due to higher underlying EBITDA more than offsetting increased capital expenditure.
During the review period, Airtel's profit after tax more than doubled at 131.6 percent to $335 million from $145 million last year, largely due to higher profit before tax, which more than offset the associated increase in tax charges. Also, the company's leverage ratio (measure of its debt ratio to its total assets or the net debt to the underlying EBITDA) reduced to 1.5 times from 2.2 times in the previous year, resulting from increased cash generation, expansion in underlying EBITDA and $375 million of receipts from the first closings of the mobile money minority investments, and,also, despite investing $247 million of intangible capex to renew its licenses in two of its largest markets, Nigeria and Uganda, and acquiring additional spectrum across a few of these markets.
Segun Ogunsanya, chief executive officer, Airtel Africa, in his comment on the trading update, said: "Our first half financial performance has been strong. The first half of last year, and especially Q1, was impacted by the start of Covid, but even after adjusting for these effects, our revenue growth rates for the half year for the group and all our service segments are ahead of our FY'21 revenue growth trends, and in reported terms these are all in strong double digits.
"Operationally, we have continued our network modernisation and expansion, aligned with an extension of our distribution capabilities, which have together contributed towards continued strong growth in ARPUs across voice, data and mobile money. We have seen an improvement in our customer growth trends for the Group as we approach stability of net monthly movements in Nigeria. Alongside our results, we have today launched our sustainability strategy.
"As incoming Group CEO, I have inherited the responsibility to build upon a business with solid foundations and as I look ahead, I continue to see huge potential across voice, data and mobile money from low penetration levels across Africa. The continent continues to be a growth story for us despite the pandemic. We will continue to invest in mobile and digital technologies to drive digital and financial inclusion sustainably in Africa. I am pleased with the progress we have made in the last couple of years on delivering value to everyone touched by our network," he said.