Frontpage
Oil and Gas
OPEC warns gas crises could worsen as EU energy ministers discuss rising costs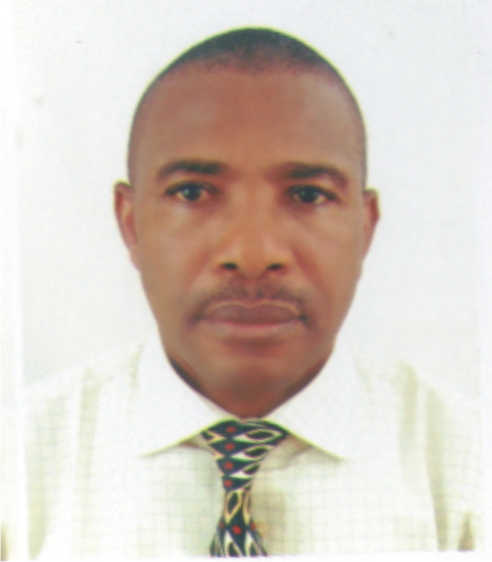 Ben Eguzozie is business a.m. regional lead based in Port Harcourt, providing regional and national  coverage for economy, business and finance
You can contact him on ben.eguzozie@businessamlive.com with stories and commentary.
October 28, 2021580 views0 comments
Spain to exit EU common energy pricing policy

COP26 to heat up reducing methane emissions

Can Nigeria, with 203.16tcf gas deposits, position itself for bigger gains?
As nations of the world gather in Glasgow, Scotland for COP26 Climate Change Summit, the Organisation of Petroleum Exporting Countries (OPEC) is warning that the current tight supply of gas could worsen owing to limited investment in the industry.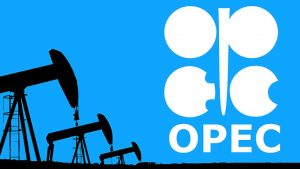 The COP26 summit is expected to particularly engage in heated discussions on reducing methane emissions but the outcomes remain unknown.
The global methane pledge (GMP) by the United States and the European Union, first announced in September, will be formally launched at the summit. The pledge commits signatories to "a collective goal of reducing global methane emissions by at least 30 percent from 2020 levels by 2030, and moving towards using best available inventory methodologies to quantify methane emissions, with a particular focus on high emission sources."
Methane is the main component of natural gas (fossil or renewable), which makes it highly relevant to the global gas industry – albeit notably renewable natural gas (biogas/biomethane) can also be an effective route for directly reducing methane emissions.
Mohammed Barkindo, OPEC secretary-general, emphasised that, "the tightness we are seeing in the gas market could become more pronounced in the future, given the current efforts aimed at crowding out investment.
"There is no short-cut to a lower-carbon future, and you cannot short-sell vital energy assets if you are to achieve a smooth transition. Today, it is of utmost importance that organisations like OPEC and gas exporting countries forum (GECF) continue to work hand-in-hand to ensure that we remain in a strong position to provide secure, stable and sustainable supplies of energy," Barkindo said at the second high-level meeting of the OPEC-GECF energy dialogue in Vienna.
He said he hoped that the COP26 Glasgow summit will deliver a comprehensive, all-inclusive agreement focused on achieving the objectives of the Paris Agreement.
The OPEC scribe said the interests of some 759 million people living without access to reliable electricity, and 2.6 billion people who must rely on unsafe and unhealthy fuels to cook their meals and heat their homes, cannot be overlooked in Glasgow.
He regretted the way the conversation around the ongoing energy transition has been based on emotion and rhetoric, instead of data and science.
"Unfortunately, the energy conversation taking place in the lead-up to Glasgow has become dominated by emotions and rhetoric, rather than data and science. Energy stability and sustainability cannot be built on soundbites and headlines alone. The objective consensus of the leading energy outlooks is that the world will need a broad portfolio of fuel choices to support the post-pandemic recovery and, in the longer term, meet the needs of expanding populations and economies," Barkindo stressed.
OPEC outlook expects global primary energy demand to grow by 28 percent between 2020 and 2045. Projections show that nearly all energy sources will grow in the coming years led by renewables, which will rise from a global fuel share of around two percent in 2020 to over 10 percent by 2045. After renewables, gas will see the second highest growth.
Amid this uncertainty, European Union (EU) energy ministers met earlier this week to discuss the rising cost of gas. The meeting comes as Spain plans to exit the EU common electricity pricing policy, to establish its own pricing methodology. Spain and France have urged for a redesign of the current electricity market.
The current EU electricity market structure wholesale price is set by the last power plant needed to meet the overall electricity demand. Spain argues that this price mechanism is unfair and negatively impacts the goal of the energy transition. Under this price mechanism, cheap renewable energy ends up being sold at higher prices than fossil fuels.
Soaring gas prices which are threatening to push up winter fuel bills, hurt consumption and exacerbate a near-term spike in inflation are another blow to a world economy just getting back on its feet after the Coronavirus shock.
According to Reuters, the gas market chaos, which has driven prices 280 percent higher in Europe this year and led to a 100 percent-plus surge in the United States, is being blamed on a range of factors from low storage levels to carbon prices, to reduced Russian supplies.
Despite high European energy costs, nine countries: Germany, Denmark, Ireland, Austria, Estonia, Finland, Luxembourg, Latvia, and the Netherlands have indicated that they would not support a reform of the EU electricity market. They said they "…cannot support any measure that conflicts with the internal gas and electricity market."
"As the price spikes have global drivers, we should be very careful before interfering in the design of internal energy markets," the nine countries said in a joint statement. Meanwhile, the European Commission has said it would investigate the concerns raised by Spain and France.
Can Nigeria, a gas country with production estimated to be 3,009,650 million cubic feet (MMcf), and proven gas reserves equivalent to 306.3 times its annual consumption, meaning it has about 306 years of gas left (at current consumption levels and excluding unproven reserves), ranked 12th in the world, take advantage of the current global situation?
Gas consumption in the country is still 664,628 million cubic feet (MMcf), meaning the country consumes 3,192 cf of gas per capita every year (based on the 2017 population of 190,87 million), or 9 cf per capita per day and ranked 38th in the world, accounting for about 0.5 percent of the world's total consumption of 132,290,211 MMcf. Also, Nigeria is said to have a yearly surplus of +2,345,022 MMcf, with zero gas import and high annual flare volumes of over 2 million tonnes of liquid petroleum gas (LPG).
The country exports 31 percent of its natural gas production (929,844 MMcf in 2015 or 0.5 percent of net exports) and a proven reserve of 99.2 percent. In June 2020, the now defunct Department of Petroleum Resources (DPR) oil and gas industry upstream regulatory authority), put Nigeria's proven gas reserve at 203.16tcf, representing a 1.16tcf increase from previous 202tcf in January 2019.
A yawning opportunity beckons on the nation to drive gas export. Its LNG Train 7 is only expected by 2024 – 2025.
OPEC believes that in 2045, oil and gas together will continue to provide more than half of the world's energy needs – with oil at 28 percent, and gas around 24 percent. These two fuels will be the heavy-lifters of the world's economy and energy system for the foreseeable future – supplying power and heat to homes; driving industrial machinery; keeping the world moving in the air, on land and at sea; and providing the feedstock to meet the rising demand for petrochemicals.
Given these expectations, OPEC believes the oil and gas industry will continue to need predictable capital to juggle the demands for more energy and more progress on meeting global climate goals.
Throughout OPEC's 61-year history, there have been seven major market cycles, and the two in recent years have had a profound impact on investment. Capital expenditure in the oil sector fell by a staggering 30 percent last year, while exploration and production spending fell by 27 percent in both 2015 and 2016.
However, OPEC has anticipated that investment of almost $12 trillion will be required in the upstream, midstream and downstream between now and 2045. Around 80 percent of this, or $9.2 trillion will be needed in the upstream alone.
These massive requirements clearly underline that any talk of the need to divert investment away from oil and gas is both disruptive and counterproductive.
According to Barkindo: "The push to deprive the (oil and gas) industry of capital could side-track our efforts to invest in innovation, technology and new generations of highly-skilled workers to lead our industry into a lower-carbon future".
He, therefore, urged stakeholders in the global energy industry to seek a more inclusive and equitable world where everyone has access to energy.