Technology
Amazon Web Services opens office in Lagos to support Nigeria customers
November 3, 20221K views0 comments
By Chisom Nwatu
Amazon Web Services (AWS), a subsidiary of Amazon, on Tuesday opened its first Nigerian office in Lagos to support and benefit its customers across Nigeria.
Amazon Web Services provides on-demand cloud computing platforms and APIs to individuals, companies, and governments on a metered pay-as-you-go basis. These cloud computing web services provide distributed computing processing capacity and software tools via AWS server farms.
AWS, which accounts for about one-third of global market share, sees its entry into Nigeria as part of a plan to support different organisations ranging from big, small, startups, and public sector agencies in making the transition to AWS Cloud.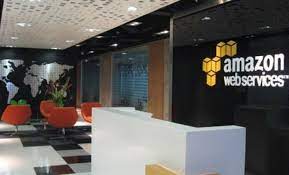 According to Amrote Abdella, the firm's regional manager for sub-Saharan Africa, the new Lagos office is part of its support for the growing number of customers and partners in Nigeria.
"We are excited to open our first AWS office in Nigeria. Lagos offers a highly skilled and creative talent pool, and the area is home to many fast-growing startups and notable Nigerian enterprises leading the way in digital innovation" Abdella said.
"We look forward to fostering the country's pioneering spirit and helping our customers accelerate their digital transformation as they deliver innovative new products and services to the Nigerian community," she added.
Commenting, Ibrahim Pantami, minister of communications and digital economy, said the Service Infrastructure Pillar of the National Digital Economy Policy and Strategy (NDEPS) emphasizes the importance of digital platforms in the development of a robust and flourishing digital economy.
"The programs of Amazon Web Services support the development of such platforms and we look forward to partnering with AWS to accelerate the implementation of NDEPS," Pantami said.
Amazon opened its first Amazon Web Services (AWS) datacentre in Africa in Cape Town, South Africa, in 2020.