Ewherido
An insurance agenda for Buhari's new government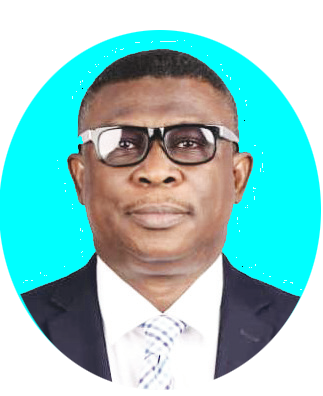 Ewherido, ACIIN, ACIB, is the Managing Director of Titan Insurance Brokers and can be reached on +2348132433631 or titan.insuranceng@gmail.com
March 11, 20191.2K views0 comments
At least on two occasions since the Independent National Electoral Commission declared him winner of the last presidential elections, President Muhammadu Buhari, has said the economy will be one of his focal points during his second term. It is good to hear that, but any attempt to improve the economy must include deliberate efforts at positioning insurance to take its pride of place within the financial sector and the larger economy.
Insurance plays a critical role in all strong and advanced economies. Insurance protects the wealth of nations and individuals within, both at the micro and macro levels. This brings a level predictability and certainty to life both at the national and individual levels. It also leads to peace of mind and makes planning easier because there is certainty: those who lose wealth will be restored to the levels they were before the loss.
Insurance also pools funds that government can borrow from for long term development projects in critical aspects of the economy like infrastructure. This is not possible with the short term funds banks give. Insurance is also a major driver of local and international trade and commerce. In advanced countries, insurance companies and their subsidiaries like banks are major employers of labour. An average Nigerian will be wondering how I can dare refer to banks as subsidiaries of insurance companies. But that is what it is in advanced countries, though the reverse was the case in Nigeria until the Central Bank directed banks to divest of all subsidiaries that are not into core banking.
The insurance industry has not been able to pull its weight and perform its role fully as it does in advanced countries. Many reasons are responsible for this, but the Buhari government, in its second term, must begin to look at and sort out the reasons that fall on the side of government.
One of the responsibilities of government is to protect life and properties. The six compulsory insurances in Nigeria are about the protection of life and properties of third parties. The legal frameworks are already there, but these rights are still not being protected. An existing law that is not enforced is as good as nonexistent.  The incoming government needs to collaborate with the insurance industry to put measures in place to enforce compulsory insurance. Last week we stated here that the insurance industry loses over N100 billion in premium income annually to fake motor insurance certificate racketeers. The only beneficiaries here are the racketeers. Government loses revenue. VAT alone on N100 billion is N5 billion.  The insurance industry loses in terms of additional income, liquidity and growth. The economy loses in terms of additional jobs that would have been created and the ripple impact.
Motor (Third Party) Insurance is just one of the six compulsory insurances. By the time all of them are strictly enforced with the aid of government, you can imagine what the effect will be on the insurance industry in particular and the society in general. More jobs will be provided, the insurance industry will grow and gravitate towards fulfilling its enormous potentials and government will earn additional revenue. More importantly, the enforcement of compulsory insurances will help government to fulfil one of its major obligations to its citizens: Protection of life and properties.
He who comes to equity must come with clean hands. While the government is helping to enforce compulsory insurances, it should also comply with the laws it has made. For instance, government has thousands of public buildings scattered across Nigeria. How many of them have Occupiers' Liability Insurance? The rates for Occupiers' Liability Insurance are ridiculously low, so government should be able to pay the premiums without bleeding. Government should, in addition, insure all its assets that it is legally bound to insure. Every day, we read about relatives who cry out that their loved ones died due to the negligence or error of health care professionals in government hospitals. If these aggrieved families were to go to court and obtain judgement against these hospitals, how many of them have Healthcare Professional Indemnity Insurance to take care of their legal liabilities as a result of the court judgement.
I remain an apostle of government support in critical areas of national life. In 2004, the pension funds of all the insurance companies put together was less than N300 million. Enter Pension Reform Act 2004 as amended in 2014. Today pension fund is in excess of N8 trillion. This could only have been possible with government support. Today, everybody, may be except the insurance industry which had pensions yanked from its portfolio, is a winner. Government now has a large pool of fund to borrow from on a long term basis. Retirees are now more certain of getting their pensions on retirement.
Imagine if government were to intervene and help enforce compulsory insurances, the paltry N363 billion aggregate premium generated by the entire insurance industry in 2018 will move into trillions in no time. Before long, government will have another large pool of funds to borrow from for long term projects. With 0.1 per cent contribution to the GDP, the insurance industry is currently at best a sleeping giant and government has a huge role to play in awakening the giant.
Of course industry players also have a lot of role to play as the practitioners readily agree. Last week, we featured the presentation by the President of the Nigerian Council of Registered Insurance Brokers here. To grow the industry he advised brokers to focus on emerging markets such as the agriculture sector, retail insurance, micro-insurance and the re-emerging textile industry. He also said a lot of opportunities are also available as a result of government policy on local content where available. Last week it was the turn of a former President of NCRIB, Chief Babajde Olatunde Agbeja. He spoke of capacity building through self-development, training and retraining; planning, innovation, mergers and acquisitions among others. A lot is happening within the industry and something good will come out of it very soon. But the industry needs government support.
******************************************************************
Francis Ewherido, ACIIN, ACIB, is the Managing Director of Titan Insurance Brokers and can be reached on +2348132433631 or titan.insuranceng@gmail.com