Frontpage
Analysts hinge success of CBN's '100 for 100' policy on implementation, legacy challenges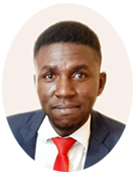 A graduate of Economics and Statistics from the University of Benin. An experienced researcher and business writer in the print and digital media industry, having worked as a Research Analyst at Nairametrics, Voidant Broadcasting Ltd, Entrepreneurs.ng, and currently a Market and Finance Writer at Business a.m. For stories, press releases, exclusive events, call +2347052803696 or send a mail to abuedec@gmail.com.
February 4, 2022260 views0 comments
Growth needs more than fiat-led interventions
Economic analysts at United Capital, evaluating the possible positive impact of the Central Bank of Nigeria (CBN) interventionist '100 for 100 Policy for Production and Productivity (PPP)', have said  while the programme is welcomed, its overall success may be contingent on proper implementation, as well as several possibly uncontrollable factors.
Last Monday, Godwin Emefiele, governor of the CBN disclosed that the apex bank has so far disbursed N23.2 billion to 28 successful companies in the maiden round of implementation of the policy, which the bank had earlier stated, is aimed at supporting 100 companies that have the greatest potential to achieve significant scale in their local production for domestic consumption and exports.
Emefiele said the successful companies include 14 in the manufacturing sector, 12 in the agricultural sector, and two in healthcare, adding that the apex bank reviewed 243 applications worth N321.1 billion across sectors such as agriculture, energy, healthcare, manufacturing, mining, and services.
Although Nigeria's industrial base has weakened over the last five years at a faster pace than the broader economy, it is well-meaning that the efforts by the apex bank will help channel efforts that enhance the productive capacity of the economy to reverse the negative trend of high unemployment rate, boost output, and reduce import bills. While the 100 for 100 PPP improves on existing development policies, some analysts believe the policy could drive sector-wide growth and boost employment levels over the medium term.
But United Capital's analysts, sounding a note of caution, said: "We note that the Emefiele-led CBN has been aggressive in its development finance initiatives at unprecedented levels. However, the levels of success compared to investments sunk into different projects do not appear commensurate. We believe there are legacy economic challenges (regulation, infrastructure, institutions, and insecurity) that continue to make it hostile for businesses to thrive particularly in a perennially poor market like Nigeria. Thus, we believe spurring economic growth requires much more than fiat-led interventions in this current climate."
The CBN's 100 for 100 policy is an intervention policy aimed at stimulating investments in Nigeria's manufacturing sector with the core objective of boosting production and productivity, necessary to transform and catalyse the productive base of the economy with emphasis on providing funding for businesses with the potential to support import substitution, drive non-oil export earnings and consequently improve the foreign exchange earning capacity of the economy.
The framework of the initiative shows that the scheme is a financing initiative designed to provide targeted funding (in Naira) under existing CBN's intervention programmes to 100 high-impact companies and projects every 100 days as well as foreign exchange funding for new machinery. It has set N5 billion long-term loan facilities per obligor as the maximum amount to be approved for the acquisition of plants and machinery as well as working capital to support private sector companies.