Fintech
Analysts see growth potential in fintechs despite Nigeria's offline status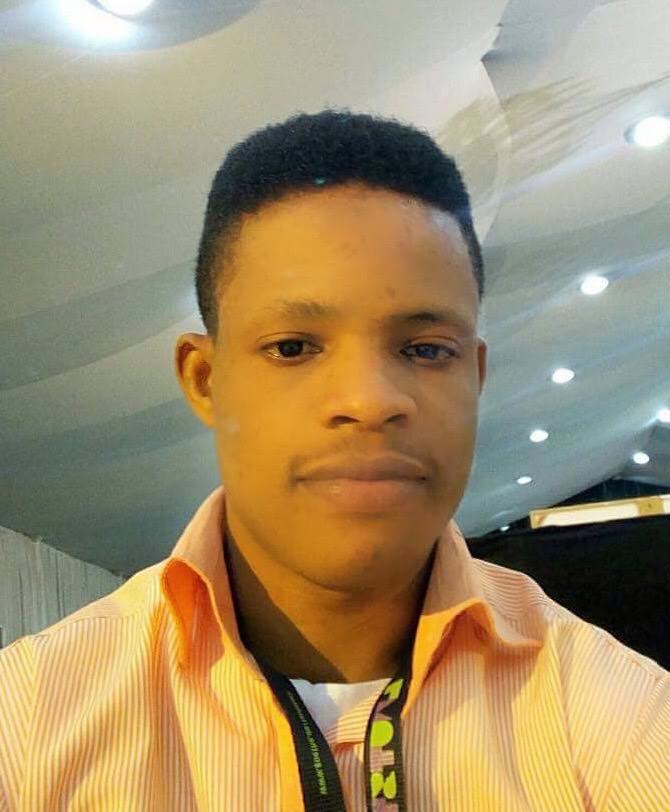 Justice Godfrey Okamgba is  Businessamlive Reporter.
You can contact him on justice.okamgba@businessamlive.com with stories and commentary.
September 3, 2018956 views0 comments
Nigeria's offline status has not impeded the progress of fintechs, rather it portends a huge growth potential for them as the country seeks to achieve the online status, analysts have said.
According to them, Africa's most populated nation's offline status has been heavily linked to the ratio of cash transactions to online, which is estimated at 99:1.
A reliable report indicated that the total monthly online payment in Nigeria is $134 million, which is less than 1 percent of all payments (cash and online).
This means leading fintech players in Nigeria such as Paystack, Interswitch, Remita etc. are only grappling with less than 1 percent of the payment market, which represents a huge growth potential if more Nigerians start embracing online payments, according to analysts.
"There is a huge pile of opportunities, which must be digitized. If you get just 10 percent of that market, you have a business," an analyst at Famiscro Group said.
The growth potential of the fintech ecosystem have been a trigger for many investments in recent times. The Startup and Venture Capitalist Ecosystem Report released in July assessed the African tech startup funding activities for 2018 Q1 and Q2 and uncovered that fintech closed the highest number of deals beating other tech startups.
Fintechs cornered 25 deals with 9 of them coming out of Nigeria, while 6 were based in South Africa said the report. "The sector has attracted a total of $95 million. This is followed by Healthtech, Agritech, and e-commerce with 13, 10 and 9 deals respectively".
In another research done by The Fletcher School and Mastercard, of the $301 billion of funds flow from consumers to businesses in Nigeria, 98 percent is still based on cash. However, tapping into the Nigeria fintech market will need a progressive system of orientation, and integration, according to analysts.
However, a report released by the United Nation Broadband Commission for Sustainable Development, it shows that China, India, Indonesia, Pakistan, Bangladesh and Nigeria account for 55 percent of all unconnected people, while among the estimated 3.9 billion people around the globe not using the Internet, 20 countries – including the US – account for a full 75 percent of them.
Francis Oguaju, business and technology advisor at Emerging Ideas Business Services commented that the CBN has a huge role to play. "When we stop seeing too much cash in the economy, including the ATMs, gradually, many of our citizens will learn the art of going cashless.
"You cannot have raw cash all over the place and expect things to change. So much work ahead, with conflicting and competing interests," Oguaju said.
Analysts said why Nigeria still remains an offline country till date could be traced to issues like security, trust, inadequate technology, which are the major contributors to the statistics.
Nigeria has a heavy informal financial structure that has become our culture and there is still much skepticism around online payment and this requires the government to make it work better," they said.
"Nigerian banks lose billions of Naira annually to cyber frauds – who repays that? For me, once the security concerns are addressed, I have nothing to do with cash transactions," analysts said.
Aside from the skepticisms around online payments and the roles of the CBN, telecom analysts are also questioning the roles of the Nigerian telecom regulator, Nigeria Communications Commission (NCC) in relation to deepening connectivity.
Internet penetration is still below 25 percent which is also affecting the CBN's ambitious move for a cashless society. The NCC must seat right and face the issues affecting connectivity squarely as it has become overdue. These issues if not nipped in the bud Nigeria will still remain an offline country said telecom analysts.
However, in spite of the positive economic outlook, analysts warn that the fintech ecosystem will continue to face the challenge of accessing the primary data (Bank Verification Number, BVN), which would be a prerequisite to capturing the 98 percent market.
The BVN is under the custody of Nigeria Inter-Bank Settlement System (NIBSS) as well as the banks. The fintechs will have a hard nut to crack if they must have access to the BVN. This is likely to be prolonged as NIBSS haven't shown any readiness to make BVN available to the fintechs, analysts said.
"The lending services category for the fintechs still remains untapped due to the inability to have access to the primary information needed to make certain decisions. The only way this issue is likely to be resolved is through strategic collaboration with NIBSS."