Maritime
ANLCA urges Customs to integrate SON into Nigeria's trade digital platform as AfCFTA beckons
February 26, 2020622 views0 comments
By Samson Echenim 
As the African trade community readies for implementation of the continent-wide African Continental Free Trade Agreement (AfCFTA), Nigeria's largest body of licensed customs brokers, the Association of Nigeria Licensed Customs Agents (ANLCA) has called on the country's customs service to integrate the Standards Organisation of Nigeria (SON) into its digital trade platform called the Nigeria Customs Information Systems (NICIS II).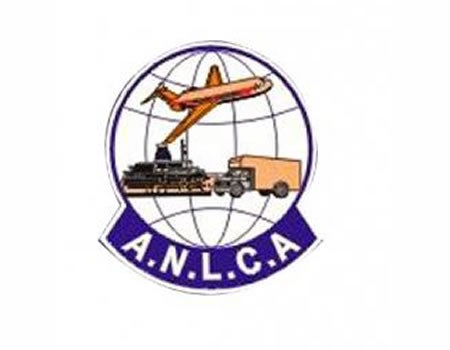 Tony Iju Nwabunike, national president of ANLCA and CEO, Mac Tonnel Nigeria Limited, while speaking at a shipping stakeholders forum in Lagos, said, "As a way of contributing to the actualisation of government's ease of doing business and trade facilitation objections I call on the Nigeria Customs Service to quickly integrate SON into its upgraded home grown technology platform, Nigeria Customs Information Systems (NICIS II)."
According the ANLCA boss, having the SON on the NICIS II, a platform where importers process critical information and trade documentation, will enable importers obtain information on product standisation and therefore, makes the process easier and faster in line with the Nigerian federal government ease of doing business initiative.
He noted that the need to integrate SON on the NICIS II had become inevitable with AfCFTA about to kick in.
"While we prepare to participate in intra-African Trade under the banner of Africa Continental Free Trade Area, AfCFTA, agreement, let's be reminded that good quality will be a key to penetrating new market frontiers in Africa.
"As a body of Customs Brokers, we are set to facilitate imports  and exports under the emerging AfCFTA regime. Let's keep our eyes on the ball of quality all the time," Nwabunike said.
Earlier, the ANLCA helmsman had said licensed customs brokers in Nigeria were losing so much money to clearing importations which did not meet approved standards by SON. He said members of his association were losing N2 billion annually in the last 10 years to sharp substandard products imported by shippers.
"I hope this meeting will engender attitudinal improvement, promote ethics of compliance and further sensitise we all, on dos and don'ts in the realm of standards. I call for open, fair and frank interactions that will support government, businesses and consuming citizens toward our drive for sustainable quality lifestyle," he said at the event organised by SON.
He noted that under its present administration headed Osita Aboloma, SON had raised the bar higher, even for the Nigerian Industrial Standards (NIS) which comes with the mark of quality for certified products.
"We are aware that the Mandatory Conformity Assessment Programme
-a mandatory programme to which all locally manufactured products in Nigeria must comply with before the product can be allowed to be distributed to the market is presently being improved upon.
"We sincerely thank the Standard Organization of Nigeria (SON) for
making this forum possible. It is desirable that this sensitisation should be more frequent, at least bi-monthly to provide the platform for stakeholders to rub minds with the regulatory agencies for a more efficient port system.
 "I also challenge other sister agencies to take a cue from this. It is also my pleasure to thank our importers/exporters and other stakeholders for turning out in large number to grace this occasion," he concluded.