Frontpage
Oil and Gas
Arnergy offers diaspora Nigerians access  to solar energy for families, businesses at home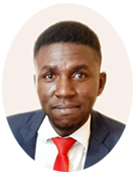 A graduate of Economics and Statistics from the University of Benin. An experienced researcher and business writer in the print and digital media industry, having worked as a Research Analyst at Nairametrics, Voidant Broadcasting Ltd, Entrepreneurs.ng, and currently a Market and Finance Writer at Business a.m. For stories, press releases, exclusive events, call +2347052803696 or send a mail to abuedec@gmail.com.
November 30, 2021485 views0 comments
Partners Flutterwave on lease-to-own model

Aims to reduce $29bn yearly energy crisis
In line with the recent pledge by President Muhammadu Buhari at the COP26 Summit that Nigeria will reach net zero emissions by 2060, Arnergy, a Nigerian distributed utility company delivering solar energy solutions, has launched the Diaspora Initiative, a groundbreaking scheme enabling the global Nigerian diaspora to invest in solar energy solutions on behalf of local individuals and businesses, the company disclosed in a statement made available to Business A.M.
The Diaspora Initiative, which is the first of its kind from an African solar company, enables Nigerians abroad to purchase off-grid solar panels and storage systems to be installed in households and businesses across Nigeria to deliver a clean and uninterrupted source of electricity.
The prevalence of diesel fuel generators, which produce an estimated 29 million tonnes worth of CO2 emissions each year, and poses a major stumbling block to the new target, has led to a significantly increased level of interest in cleaner and reliable alternatives such as lithium-ion based solutions.
Arnergy, which was founded in 2013, delivers energy services for small, medium and large businesses and residents across Nigeria. Leveraging its local engineering and customer support teams, it is the only African solar company with fully proprietary IoT, power electronics and software architecture that allows remote control of solar assets for retail and commercial users.
However, with the energy startup's tech-enabled solar models marking a major innovation as a sustainable solution to Nigeria's $29 billion annual energy reliability crisis, outright purchases as well as lease-to-own options are now available through Arnergy's partnership with Flutterwave, to pioneer a new form of remittances that will significantly address critical energy needs for millions.
Femi Adeyemo, founder and chief executive officer, Arnergy, speaking on the launch of the Diaspora Initiative, said: "For decades, the huge lack of consistent and affordable energy has held millions of Nigerians back from achieving the best possible economic outcomes, but today, we're empowering diaspora across the globe to drive us closer to a future where energy across the country is 100 percent renewable, reliable and accessible.
"Now more than ever, we need a direct and sustainable approach to tackling what has consistently been one of Nigeria's most critical challenges not only for the benefit of local Nigerians but also the health of our planet," he added.
The new service will enable Nigerian Diasporas purchase the full range of Arnergy's distributed utility models powered by lithium-ion based batteries – a sustainable alternative to fossil fuel generators, establishing a more reliable electricity supply through storage solutions and an average 10-year lifespan, the company explained.
Since its launch the platform's portfolio of multinational clients include Heineken, KPMG, Shell, Citibank, 54Gene, Ardova and the Dangote Group. Arnergy has delivered over three megawatts of installed capacity and over nine megawatts hertz of storage capacity across Nigeria. In 2019, Arnergy became the first African distributed energy company to be backed by Bill Gates and Jeff Bezos following its $9 million Series A round led by Breakthrough Energy Ventures with participation from the Norwegian Investment Fund for Developing Countries (Norfund), ElectriFI (EDFI Management Company) and All On.