Ewherido
As Oguntade mounts the saddle at NCRIB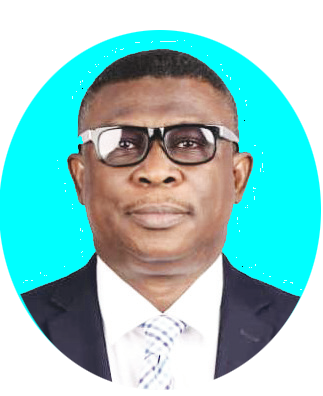 Ewherido, ACIIN, ACIB, is the Managing Director of Titan Insurance Brokers and can be reached on +2348132433631 or titan.insuranceng@gmail.com
October 30, 2023239 views0 comments
The Nigerian Council of Registered Insurance Brokers witnessed another milestone on October 19, 2023, at the prestigious Marriott Hotel, Ikeja, Lagos, when the erstwhile president of NCRIB, my former senior colleague at Industrial and General Insurance and egbon (senior bros), Rotimi Edu, a barrister, handed over the presidency of NCRIB to Prince Babatunde Oguntade, as the 22nd president of NCRIB, at a very impressive ceremony.
The presidency of the NCRIB does not come on a platter. You have to pay your dues as an insurance professional and you have to render many years of service in advancing insurance broking, in particular, and the insurance industry, in general. Oguntade has paid his dues on both fronts. You also need to build your network and know your way around the NCRIB.  Oguntade started his insurance career about 40 years ago at the National Insurance Corporation of Nigeria (NICON). From NICON, he joined Country and City Insurance Brokers Limited where he rose to the level of General Manager/Chief Executive Officer. He was at this organisation till 2004. After garnering significant experience and relevant professional certifications both within and outside Nigeria, Oguntade quit paid employment to establish Lectern Insurance Brokers Limited, where he remains the managing director and chief executive officer.
Oguntade had much of his formal education in Nigeria. Over the years, he has attended courses both in Nigeria and all over the world garnering wide knowledge and experience. Oguntade is a Certified Insurance practitioner, a member of Chartered Insurance Institute of Nigeria, (CIIN) and a Fellow of the Nigerian Council of Registered Insurance Brokers. He is a Fellow, Institute of Management Consultants (FIMC) and Fellow, Institute of Leadership Management and Manpower Development (ILMMD). The new NCRIB president has been a Member, Lagos Chamber of Commerce and Industry (LCCI) and has been Governing Board Member of the Council for over 13 years.
He has served in many capacities over the years in NCRIB. He was past chairman of Lagos Area Committee of the NCRIB, past chairman, Events Organising Committee; immediate past chairman, Publicity and Publication Committee; chairman, Research and Development Committee; chairman, Ad-Hoc Committee on Review of NCRIB Staff Handbook and Rule; chairman, Membership Registration Committee; member, Presidential Investiture Planning Committee, 2013 till date; past honorary auditor of the council; chairman, Ad-Hoc Committee, Membership Subscription Review and member, Technical Committee. He was the vice president of NCRIB from 2019 to 2021 and deputy president from 2021 to 2023 before he emerged president on October 19, 2023.
He is well equipped and apparently prepared for the job of leading Registered Insurance Brokers (RIB) in Nigeria to greater heights. He has already come up with his eight-point agenda. The first is financial solvency. Basically he promised that his team will be highly creative in stimulating ideas that would lead to financial solvency of the NCRIB aside from the traditional subscription of members. He also wants to continue collaborating with all relevant institutions and regulatory bodies, including the National Insurance Commission (NAICOM), in deepening the insurance broking sector within the insurance industry to enable insurance brokers to get a better deal in the insurance industry.
Oguntade also promised that the council under his leadership would be deliberate in opening windows of opportunities for Brokers, regardless of their sizes with notable accounts, for the benefit of all, bearing in mind that the fortune of the Council is inextricably tied to the fortunes of all the members across board. This is music to the ears of smaller brokers. Some are already feeling emasculated from accounts where the government agencies specifically state that only brokers with a specified minimum number of staff can apply.
Oguntade also emphasised the need for continuous training of members. A robust training programme is already in place. He can only improve on it, but these training must be affordable to most members. Some small brokers that need the training cannot afford the fees being currently charged. The NCRIB President and his team should come up with a solution.
Mentoring is another area Oguntade promised to strengthen. There is no need to belabour it. It is crucial for the survival and growth of insurance broking. The world is now a global village so collaboration between NCRIB and notable international institutions like the British Insurance Brokers' Association (BIBA), African Insurance Organisation (AIO), and West African Insurance Companies Association (WAICA) should continue and be improved on. Oguntade and members of his team, have been part of this collaboration, so they know exactly what to do
As my president, I had privately given him an additional mandate: that is, ensuring that the planned installation of a lift (elevator) in the NCRIB secretariat comes to fruition within his two-year tenure as president. The project has been in the pipeline for too long. The lift has become more urgent because it is depriving some members with health and age related challenges the opportunity to attend courses and other NCRIB activities held at the secretariat. The NCRIB building has four floors and such members cannot climb to the upper floors where most of the activities take place. The council should empathise with such members by installing a lift as soon as possible. This initial oversight during the construction of the building should not be allowed to linger any further. It is a festering sore.
Other council members elected with Oguntade to carry out the onerous task of running the NCRIB for the next two years are our very erudite lawyer, chartered insurance broker and former colleague at IGI, Mrs. Ekeoma Ezeibe, deputy president. I call her my inlaw though the wife she promised me since 1994 has been in the pipeline. Instead of vandalising the pipeline or waiting endlessly, I sorted out myself 25 years ago. But she remains my inlaw. Our new vice president is Mrs. Olufunke Adenusi, a veteran insurance broker, a woman of substance and alumna of the prestigious National Institute of Policy and Strategic Studies, Kuru, Jos. Some board members were either elected or reelected. I wish Prince Oguntade and his team a very successful tenure.