Interview
The business traveller & hospitality
At Full Moon Hotels Owerri, we offer personalised, luxurious services- Esther Iwuanyananwu
Aderemi Ojekunle is a Businessamlive Reporter.
you can contact hin on aderemi.ojekunle@businessamlive.com with stories and commentary.
October 27, 20201.6K views0 comments
Owerri, Imo State capital, is dotted with hotels, many of them of international standards. Full Moon Hotels is one of the hotels situated in this location, described as one of Nigeria's most competitive hotel clusters. In this interview with Business A.M.'s Dikachi Franklin, ESTHER IWUANYANWU, deputy general manager of Full Moon, speaks about what the hotel offers that makes it different from the others; for as she says, the standards at Full Moon are high and quite different from oth- ers in Owerri. And she adds this clincher: "Full Moon Hotel is in Owerri but not an Owerri hotel"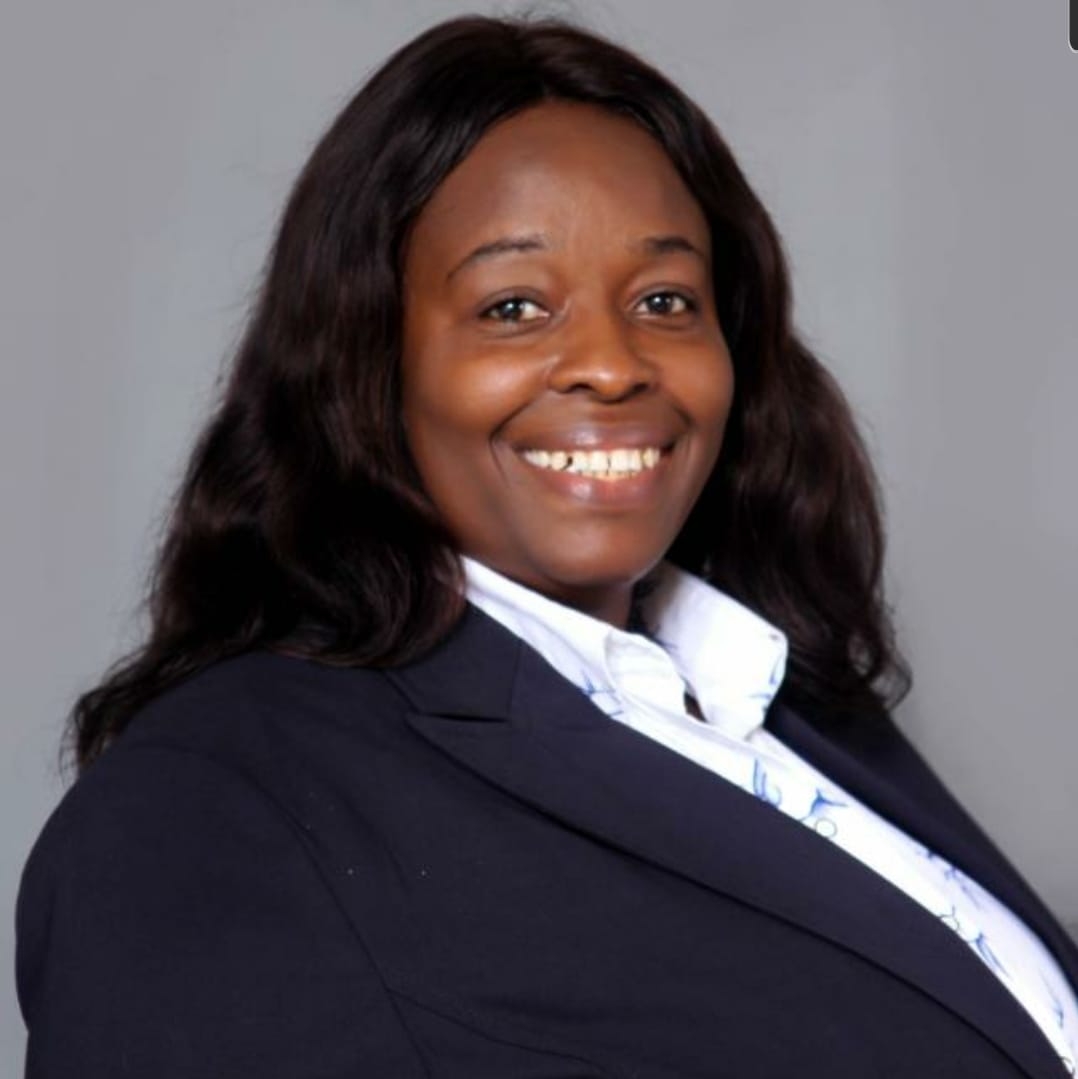 Can you walk us through Full Moon Hotels Owerri?
First of all, I am Esther Iwuanyanwu (nee Akpan). I have been in the hotel industry since 2003, just after my NYSC, and it has been a wonderful experience. I started as a receptionist and since then I have risen to occupy several positions like supervisory positions, night duty manager, operations manager, and currently I work as deputy general manager for Full Moon Hotels, Owerri. Now, Full Moon Hotels is an exclusive brand hotel in Owerri where standards are higher and reserved for high networth and corporate people. Our hotel is located at New Owerri, about 45 minutes' drive from the Imo International Cargo Airport, Owerri. The setting of Full Moon Hotels Owerri is flush and absolute luxury and is also matched with personalized excellent services. We have been around for about five years and in this period we also ensure that our standards are not watered down.
Some hoteliers say the economy has been tough on the hotel and hospitality sector, is it the same here at Full Moon Hotels or do you have a contrary view?
Yes, it has really been tough, it has been a trying period for us but in spite of all, we also at Full Moon ensure that even with the trying time that people who come here get service for what they pay for.
In some big hotels in Owerri like yours, rooms are categorised, do you have such categorisation? How many rooms do you have here? And how much is the cheapest room?
rooms. We have Premier Rooms, Deluxe Rooms, Executive Rooms and we have also the Pent House Single Suites; as well as Pent House Double Suites. All of these make up the 85 rooms we have here; the cheapest being N30,000 with bed and breakfast.
There is competition among other world class hotels scattered here, especially in New Owerri; how do you cope with such competition? Can you tell us some of your strategies to deal with competition, attract new customers and retain guests?
For us as I said, because of our personalised excellent services, each time you find yourself in Full Moon Hotels, because of the excellent services you just get hooked. That's what we are known for and because of these personalised services we have a lot of referrals from people who come here. So in general what we do is ensuring that our standards are never lowered because once it is lowered and people come here and find out that it is not what we are known for, it is also a way of sending them away. But for us we ensure that our standards are not watered down at any point in time. We also do the usual marketing and we market online. We have people who go out to market our brand and our brand is also known for the excellent services. These and others have kept us ahead of others who are also in the hotel and hospitality sector of the economy in Imo State and the South East in general.
How has Full Moon coped with the COVID-19 pandemic, even though we are slowly exiting it?
Now, what we are trying to do is to ensure that we keep all the rules and regulations with regards to what the Nigerian Centre for Disease Control (NCDC) has set out. We have a section here in Full Moon Hotels, that before you come in your temperature is checked, the sanitizer is there also. People who come into the hotel, as well as the hotel staff, are all safe as regards to COVID-19. So we do everything, sanitizing all places, making sure that everything is seen spotless, according to NCDC regulations just to be safe, and for our guests to be safe while in our care, here.
Now, let us shift focus to the swimming pool side. The hotel is standard, services are also standard, does the swimming pool meet the expected quality standard?
Our swimming pool has just been renovated, we have done a lot of renovations just to ensure that we attract the right people here. However, the swimming pool is constantly cleaned to maintain its standard and to attract people, but the majority of our in-house guests use it. The swimming pool is tagged with a particular fee. We have regulations that guide swimming pool. At any point in time, we don't allow more than four persons into the pool irrespective of the group that comes just to help us to act in accordance to the laid down guidelines.
Could you tell us a little about how the bar section is managed?
The bar is also open to the in-house guests and to people who come from outside. We have the Terrace Bar where the pool is situated, we have also our Karaoke Bar. We have relaunched our Karaoke Bar, as I speak to you, I want to say that we are the only hotel in Owerri that has updated its software for Karaoke. So Karaoke for us is done every Wednesday, Friday and Sunday. In the bar, we have exotic drinks, we have whiskeys, we have alcoholic and non-alcoholic wines. As we speak here for this interview, we are sitting in the Karaoke Bar. And if you love to sing then you should be heading to Full Moon Hotels to do your Karaoke on Wednesdays, Fridays and Sundays.
Tell readers what happens during your Karaoke here?
Karaoke is for people who love to sing. What happens is that you get here to sing, the lyrics are displayed on the television screen with the instruments playing but without the voice. So as the lyrics and the beats are on you are the one who then sings the lyrics of the song. So for lovers of songs, people who love music and even if you don't love to sing you can come around to the Karaoke Bar. It is open for people who love to see and hear people sing and people also who love to sing.
Do you offer Spa or massage services?
In Full Moon Hotels, we have Spa section. In Spa we do different kinds of massages – Spa facial, nail grooming, body massage, foot massage, body exfoliation, body steam. We also do manicure, pedicure, body waxing and body polishing. We also offer training and home services as well. We also do smoothie here. We also run a modern and efficient dry cleaning and laundry services. We are also into full confectioneries, producing assorted bread It is one thing to hire staff and another thing to train and retrain them for efficient services. How often do you train and retrain your staff? For us to get the personalised services the customers and guests expect from us, it is our duty to keep training our staff. We train them so that we imbibe them with the dos and don'ts here. As I speak to you the quality of the staff we have here, I am sure when they go out to other hotels, once they mention that they are from Full Moon, they will be their first intake because of the quality of training that we give our staff.
What are some of the challenges you face as a business?
The challenges we have are not peculiar to us but for the whole hotel association in Imo State. One of them is the multiple taxation, but I'm sure the executive we have in the Imo State Hoteliers Association (ISHA) is in constant touch with the government. And of course, power has been a problem and you find out that for you to maintain this standard of hotel, power must be for 24 hours and it has been a challenge for us. Almost 99 percent of the money we generate here goes into power. So the running cost is high because we want to maintain the standard. There are also too many demand notices from all corners coming from the government, they are issues for us. The roads leading to our hotel have been abandoned by the government, these and others are the challenges that the government must do something about.
Finally, what's your last message to the public?
For the public, if you have never been to Full Moon Hotels this interview should be an eye opener to let you know that we are situated in Owerri, but we are not an Owerri hotel. Our standards are high and I'm sure you get the best services you would liken to a hotel situated outside Nigeria. Our standards are different from any other hotel in Owerri.