Frontpage
Markets
BDCs lament FX scarcity but CBN ban creates loophole for creative sourcing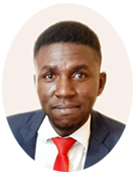 A graduate of Economics and Statistics from the University of Benin. An experienced researcher and business writer in the print and digital media industry, having worked as a Research Analyst at Nairametrics, Voidant Broadcasting Ltd, Entrepreneurs.ng, and currently a Market and Finance Writer at Business a.m. For stories, press releases, exclusive events, call +2347052803696 or send a mail to abuedec@gmail.com.
September 6, 2021247 views0 comments
Severe scarcity, unmet supplies drag Naira down to N530/$ on Thursday
Bureau de change (BDC) operators in the Lagos market area have lamented the difficulties experienced sourcing foreign exchange among their peers in the FX spot market to sell on to end-users amidst the lingering dollar scarcity in the market. However, some traders have creatively identified some other means of sourcing for the greenback by tapping customers to buy dollars from banks for business travel and personal travel allowances.
Following the decision by the Central Bank of Nigeria (CBN) to halt the sale of foreign exchange to BDCs operators last July, many of them have suffered for volumes and have had to seek alternative sources to get FX supply. The decision by the apex bank has, however, led to increased pressure on the local currency, which has further depreciated to its recorded lowest at the start of September and trading at around N528 per dollar in the parallel market.
However, a survey of some market sources revealed  that BDC operators did not solely depend on the apex bank but also sourced FX through peer-to-peer transactions to fund their supplies. The recent ban has, however, compelled them to increase their reliance on this channel to source FX.
In one instance, according to our sources, BDCs are said to take advantage of the limit on domiciliary account balances, as well as transfer limits, to facilitate international cash receipts and payments.
Many have also moved to solidify interactions with high volume customers, which have required them to raise their bid quotes as they compete for these volumes. This has, in turn, also forced them to raise their offer quotes.
Unsurprisingly, at the time of writing on Thursday, the parallel market rate had jumped to N530 from N528 for the greenback the previous day, the highest in four years. However, a more attention-grabbing loophole has been identified with BDCs relying on using customers to buy Personal Travel Allowance (PTA) and Business Travel Allowance (BTA) from their banks.
This approach involves these customers using fake visas in combination with already purchased travel tickets to buy foreign exchange from banks before going on to call off the air travel tickets. The dollars are then sold to the BDCs at cheaper rates, giving them the opportunity to sustain exorbitant margins earned on their FX transactions.
The Central Bank, in response to these activities, has directed all commercial banks to publish on their websites the names and Bank Verification Numbers (BVN) of customers who are engaged in this act. But it  is emerging that the apex bank's ability to supply FX into the currency market remains limited and constrained despite efforts to control the FX market.
Analysts say the apex bank appears to be struggling to block the loopholes in the FX market, generally.
Meanwhile, the move to restrict the supply of FX for certain import needs, as well as other rationing and preventive policies, have only created further loopholes in the market for which analysts believe the way forward is to allow a freer FX market, which will encourage improved FX supplies, as well as allow all parties within the ecosystem to operate with greater transparency.