Ewherido
Beware, Nigerians are getting better informed!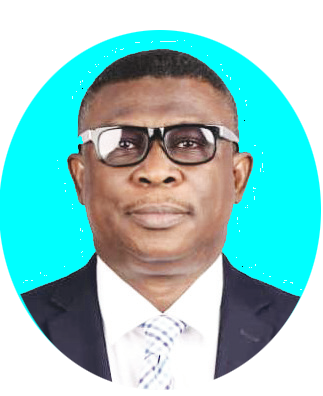 Ewherido, ACIIN, ACIB, is the Managing Director of Titan Insurance Brokers and can be reached on +2348132433631 or titan.insuranceng@gmail.com
June 10, 2019740 views0 comments
I have written a lot about the six compulsory insurances in Nigeria and will continue to draw attention to them. This is for good reasons. One, they are statutory, so those concerned need to have them in place. Two, they are meant to protect third parties against bodily injuries, death and property damage. If you go around orthopaedic hospitals and traditional orthopaedists, you will see many accident victims languishing and struggling to meet up with their medical bills. The families of many people who died during building collapse are suffering today because of the death of their bread winners. If the tortfeasors (negligent or guilty parties) had the relevant compulsory insurances in place, these third parties or their families would have been compensated and the story would have been different.
Two weeks ago, we talked about Occupiers Liability Insurance, one of the six compulsory insurances. A few people scoffed at the idea of people who are celebrating having relevant insurance policies in place to take care of potential third party liabilities. People generally feel that Nigerians do not know their rights enough to institute legal proceedings against tortfeasors. But I tell you that Nigerians are getting wiser and people/corporate bodies had better start taking the relevant insurances before they are caught unaware. On May 30, 2019, the Lagos State Government arraigned two medical doctors, a man and his wife, before an Igbosere High Court on a three-count charge of causing harm, negligence and recklessness. The duo of Dr. Ejike Ferdinand Orji and Dr. (Mrs.) Ifeyinwa Grace Orji were alleged to have "caused one Somtochukwu Ezi-Ashi (male), grievous harm by fixing a Plaster of Paris (POP) too tightly on his leg."
They were also alleged to "have at the same time, not being orthopaedic specialists, recklessly administered orthopaedic treatment to Ezi-Ashi. Count three of the charge alleged that the defendants at their medical centre were negligent in administering the treatment to Ezi-Ashi, thereby causing him harm to his leg."
If the government wins the case, their medical centre might be slammed with heavy fines. If they are unable to pay the fines, the assets of the medical centre will be sold to pay the fine. But things need not get to that extent if they have a professional Indemnity Insurance in place.
Professional Indemnity Insurance is compulsory for doctors, medical practitioners and medical establishments and is meant to protect them from bearing the full cost of defending themselves against a tort claim made by a client and damages awarded in such a civil lawsuit in the conduct of their business. Section 45 of the National Health Insurance Scheme Act of 1999 specifically requires all medical professionals, institutions and centres to have in place Professional Indemnity Insurance for compensation of patients who suffer death, sickness, permanent disability, partial disability and injury from mistakes, negligence, errors of commission or omission of insured medical practitioners and institutions. Many medical personnel and establishment do not have this all-important compulsory insurance and that is risky because it can potentially lead to closure of their practice. Let us see how this case pans out.
Let us use this opportunity to once again throw light on compulsory insurances. We talked about Occupiers Liability Insurance two weeks ago while discussing the potential liabilities of people who are celebrating. Occupiers Liability Insurance protects the owner or occupier of the building against legal liabilities for bodily injury, death and loss/damage of property suffered by any user of the premises and third parties, as a result of fire, collapse, storm, earthquake, storm, flood or any allied peril. I highlighted the perils covered by Occupiers Liability Insurance to throw light on its limited nature, compulsory though it is. Owners and occupiers of public buildings are exposed to more potential third party liabilities than this policy covers. That is why it is advisable to also have a Public Liability Insurance which apparently has wider coverage.
Under the Nigeria Insurance Act 2003, 65(2) and the Lagos Building Control Law 2010, a building is public if the owner or occupier does not use it fully for residential purpose. Such public building "includes a tenement house, hostel, a building occupied by a tenant, lodger or licensee and any building to which members of the public have ingress and aggress for the purpose of obtaining educational or medical service, or for the purpose of recreation or transaction of business."
Occupiers Liability Insurance also covers legal costs which are recoverable from the insured by claimants, and costs and expenses incurred by the insured with the written consent of the insurance company are also recoverable under this policy.
Another compulsory policy, whose absence can create problems, this time for contractors and owners of buildings under construction, is Builders Liability Insurance. The Insurance Act of 2003, Section 64, requires every owner or contractor of any building under construction with more than two floors to take out an insurance policy to cover his liability arising from construction risks such as his negligence or that of his servants, agents or consultants, which may result in death, bodily injury or property damage of workers on site or members of the public. This insurance policy also covers liability for collapse of buildings under construction.
The fourth compulsory insurance is the Group Life Insurance for company employees. Group Life Insurance gained traction since the PENCOM Act of 2004 as amended in 2014 made it compulsory for employers of labour in the private and public sectors to provide a group life cover for their staff. The compensation in the event of death is usually three times the total annual emolument of deceased member of staff.
We have discussed Motor (third Party) Insurance frequently here, but let us just remember that before you put your motor vehicle on the road, you are legally bound to have in place the minimum Motor (Third Party) Insurance to cover potential third party liabilities for bodily injury, death and property damage. Everyone/corporate body that need to have any of these policies should kindly start having them because the era of default is gradually coming to an end.
There is yet a sixth compulsory insurance meant for compensation of both private sector and public sector employees (except members of the armed forces), who suffer death, disease, disabilities or bodily injuries, but the Nigeria Social Insurance Trust Fund (NSITF) is saddled with the sole responsibility of implementing the Employees Compensation Act (ECA) 2010. The act abolished the Workmen Compensation Act.