Insurance & Pension Business
Boost for financial inclusion, electrification  in Africa as Infibranches secures $2m from All On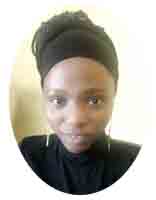 She is a passionate writer whose flair for journalism earned her awards as a campus journalist. Driven by hunger for success, she strives to make the world a better place with insightful, analytical and informative piece around insurance, technology and other sections.
September 21, 2021805 views0 comments
Infibranches Technologies Limited, has secured $2 million in funding from All On, an impact investment company backed by Shell, to enhance provision of digital payment services to solar energy providers.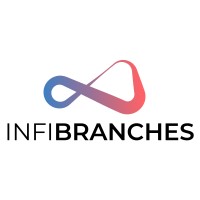 The fintech startup founded in 2019 by Olusola Owoyemi with the aim of providing digital financial service through its flagship products – OmniBranches and Green Energy Plug – will help companies with large distribution network to manage their operations, particularly solar home system (SHS) distributors and mini-grid developers.
Notably, Infibranches has developed a payment system that helps to facilitate payment collection for providers of solar home systems and mini-grid developers through a network of agents across Nigeria comprising banks and mobile money agents across the payment value chain.
Expressing his delight on securing the funding,  Olusola Owoyemi, CEO Infibranches, who noted that OmniBranches has served over a million customers, said the fund will be channeled towards tackling poverty and enhancing financial inclusion.
He said, "Through this investment, Infibranches plans to speed up customer acquisition in its current markets. This will also improve existing products like Omnibranches, which has served over a million customers and introduce new products and services to address energy distribution issues,"
Sam Parker, Shell Foundation CEO, while speaking on the investment, explained that fintech has demonstrated its continuous strive towards addressing market barriers, enabling enterprises to more quickly expand their life-changing energy solutions to households and SMEs across Nigeria.
Wiebe Boer, All On CEO, on his part, said the company is thrilled with the investment because of Infibranches' innovative business model which solves a plethora of problems.
He said, "We are particularly thrilled about this deal because it's an innovative business model that solves the payments and collections problems that Solar Home System distributors and mini-grid developers face across Nigeria. This partnership merges fintech and renewables in a way we haven't seen in Nigeria before and will enable tens of thousands of new electricity connections."
With this funding, as well as support from the  Nigerian Off-Grid Market Acceleration Programme, a not-for-profit initiative backed by UK and USAID,  Infibranches also hopes to scale its talent acquisition, product and technology development and provide capital for business operations.