Frontpage
WORLD BUSINESS & ECONOMY
Brazil lists bitcoin ETFs on stock exchange after SEC approval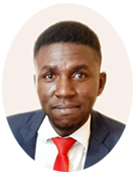 A graduate of Economics and Statistics from the University of Benin. An experienced researcher and business writer in the print and digital media industry, having worked as a Research Analyst at Nairametrics, Voidant Broadcasting Ltd, Entrepreneurs.ng, and currently a Market and Finance Writer at Business a.m. For stories, press releases, exclusive events, call +2347052803696 or send a mail to abuedec@gmail.com.
June 23, 2021539 views0 comments
Brazil Stock Exchange has listed the first bitcoin exchange-traded fund (ETF) for trading on the Sao Paulo-based B3 exchange following the approval by Brazil's Securities and Exchange Commission of blockchain investment firm QR Capital's bitcoin ETF earlier in March this year. The exchange informed that the bitcoin ETF will give investors exposure to bitcoin with safe custody, daily liquidity, without worrying about private keys.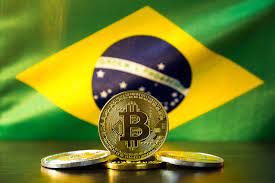 Brazil is the second nation in America to permit the ETF after the same was launched on the Toronto Stock Exchange (TSX) in February and March this year. Consequently, sources reported that the first of these ETFs, launched by Purpose Investments, saw inflows of $564 million in its first two days.
According to Fernando Carvalho, the chief executive officer, QR Capital, the arrival of bitcoin on the stock market is a "historic moment for the cryptomarket and the conventional financial market as well."
In the words of the CEO, "We can see the market maturing in its search for safer and simpler bitcoin exposure options. Our bitcoin ETF is a landmark for both financial and cryptomarkets, once it is the convergence point between them. The Brazilian investor now has a regulated and robust choice to buy bitcoin."
The primary offering of the assets, estimated at around $35.14 million, will be for qualified investors, Carvalho stated. He also explained that the asset can be an alternative for portfolio diversification for multimarket funds and that it has attracted interest from family offices and so-called professional investors.