Frontpage
BREAKING! CBN MPC holds all rates on need to ease demand pressure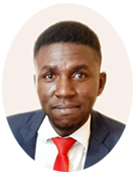 A graduate of Economics and Statistics from the University of Benin. An experienced researcher and business writer in the print and digital media industry, having worked as a Research Analyst at Nairametrics, Voidant Broadcasting Ltd, Entrepreneurs.ng, and currently a Market and Finance Writer at Business a.m. For stories, press releases, exclusive events, call +2347052803696 or send a mail to abuedec@gmail.com.
September 17, 2021170 views0 comments
When the Monetary Policy Committee (MPC) of the Central Bank of Nigeria (CBN) brought forward its fifth policy meeting it suggested to many that a major policy could be in the offing.
But it has just concluded that meeting today in Abuja, and offered nothing out of the ordinary as it chose to retain all the key policy parameters as advised by the monetary policy eggheads who met yesterday and today, Friday.
Godwin Emefiele, the governor of the CBN, disclosed this while reading out the committee's communiqué on Friday, at the CBN headquarters, nothing that the committee decided to keep the monetary policy rate (MPR) at 11.5 percent, Cash Reserve Ratio (CRR) at 27.50 percent, the Liquidity Ratio (LR) at 30 percent, with an asymmetric corridor of +100/-700 basis points around the MPR
This decision comes following the significant improvement in output growth in the second quarter of 2021, improvement in the manufacturing and non-manufacturing PMIs in the last months to 46.9 points respectively.
The committee expressed optimism about the improvement in food production, which in turn has contributed positively to the food inflation as a major driver of the headline inflation that for the fifth consecutive month decelerated to 17.01 percent as of August 2021.
The MPC noted that it weighed the pros and cons of tightening, holding and loosening policy stances. It said maintaining tightening will reduce demand pressure but will raise the high cost of credit. Loosening will give obligors the room to clear their debts in the short term while a hold stance will allow recovery to continue and move economic recovery to a comfortable position.
As had been suggested by analysts, a myriad of factors would have guided the committee's decision. First it was expected to consider sustained positive sound bites on global vaccination progress which continues to support optimism around global and domestic economic recovery. That said, it was also highlighted that the MPC would consider the increasing risk of the spread of the delta variant.