Frontpage
Breaking! Down, down goes Naira, depreciates to N530/$1 in open market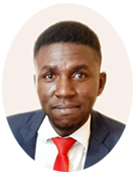 A graduate of Economics and Statistics from the University of Benin. An experienced researcher and business writer in the print and digital media industry, having worked as a Research Analyst at Nairametrics, Voidant Broadcasting Ltd, Entrepreneurs.ng, and currently a Market and Finance Writer at Business a.m. For stories, press releases, exclusive events, call +2347052803696 or send a mail to abuedec@gmail.com.
September 2, 2021262 views0 comments
BDCs now use customers to source FX from banks
ord low of N530 per dollar on Thursday after reaching N528 to a dollar the previous day indicating a N2 decline day on day. The continued depreciation of the Naira in the parallel FX segment is attributed to sustained pressures on the local currency as well as dollar scarcity which currently exists in that segment of the market.
However, in the face of the lingering scarcity of the greenback in the market, Bureau De Change BDC) operators have creatively devised means of sourcing for foreign exchange in a bid to continue meeting demand. In a subtle way, they are doing this through solidifying their relationships with customers who are high volume FX users with this category of traders raising their bids and offering quotes in the market.
Following the Central Bank of Nigeria's (CBN) decision to halt the sale of foreign exchange to bureau de change operators last July, many of them have suffered for lack of volumes and had to seek alternative sources to get FX supply. Unsurprisingly, some BDCs now rely on using customers to buy personal travel allowance (PTA) and business travel allowance (BTA) from their banks.
It has been found that the customers use fake visas in combination with already purchased travel tickets to buy foreign exchange from banks before going on to call off the air travel tickets. The dollars are then sold to the BDCs at cheaper rates giving them the opportunity to sustain exorbitant margins earned on their FX transactions.