By Samson Echenim
Tens of thousands of passengers will be affected, says BA
Unless the airline meets their demands, British Airways pilots under the aegis of British Airlines Pilots Association (BALPA) will go on three-day strike beginning September 9 and 10. The pilots will also go on strike on September 27.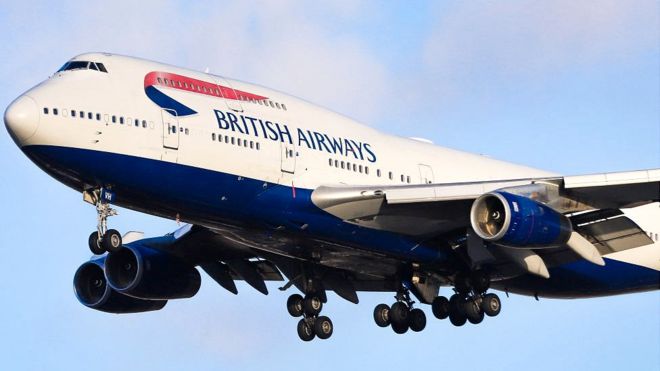 Earlier this summer, British Airways pilots belonging to the BALPA pilots union voted to go on strike. The strike action is due to a row over salaries. British Airways attempted to block the strike with an injunction. However, the airline was unsuccessful with its appeal at the High Court in London. The news comes on the final day that Ryanair's BALPA pilots are on strike.
Prior to going on strike, British Airways's pilots are legally required to give 14 days notice. BALPA has respected this by giving 17 days notice of its intended strike. Now, British Airways has confirmed it has received notice from BALPA of the strikes. As such, pilots could now go on strike on Monday the 9th, Tuesday the 10th, and Friday 27th of September.
As a result of the strikes, British Airways will likely not be able to offer its full complement of flights on strike days. As such, the airline says it is now making changes to its schedule on the dates affected by strike action.
British Airways has called the strikes planned by pilots completely unacceptable. The airline says that "tens of thousands" of its passengers will be affected by the strike action. The action is likely to delay and cancel flights to and from the airline's London hubs.
The airline said that it is exploring every avenue in order to minimise disruption to passengers. It specifically mentioned that it is trying to secure wet-lease aircraft for use on strike days. This would mean that the airline pays another airline to operate its flight with their crew and aircraft.
British Airways has offered pilots an 11.5 percent pay increase over the course of three years. This, it said, was "very fair and well above the UK's current rate of inflation". The airline added that 90 percent of British Airways colleagues, those belonging to other unions, have already accepted this deal.
BALPA has said the strike action was called as there is "no prospect of any further meaningful talks" with British Airways. The union also warned that it could announce further dates up until January if the matter remains unresolved. According to the union, each day of strike action will cost British Airways £40 million. It then adds that the gap between BA and BALPA's proposed deals is only £5 million.
British Airways earlier lost an appeal against strike action
If you are expecting to fly on one of these dates, it is advisable to contact the airline in the first instance. British Airways says that "It is likely that many of our customers will not be able to travel and we will be offering refunds and re-bookings for passengers booked on cancelled flights."
It could be worth seeing whether your travel insurance covers strike action. However, travel insurance taken out now likely won't cover the disruption as it is already known about. If you need to travel, it may also be worth booking alternate flights just in case, however, this will almost certainly be at any passenger's own cost. Should passengers' flights be delayed over three hours or cancelled, passengers could be eligible for compensation under EU261.