Companies
Companies-in-Action
Frontpage
BUA Cement chairman, Rabiu, gifts employees N2bn worth of his shares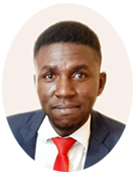 A graduate of Economics and Statistics from the University of Benin. An experienced researcher and business writer in the print and digital media industry, having worked as a Research Analyst at Nairametrics, Voidant Broadcasting Ltd, Entrepreneurs.ng, and currently a Market and Finance Writer at Business a.m. For stories, press releases, exclusive events, call +2347052803696 or send a mail to abuedec@gmail.com.
July 1, 2021919 views0 comments
Firm still trending on profitability path for 2021
As part of efforts to reward the hard work of employees, Abdul Samad Rabiu, the largest shareholder and chairman of Nigeria's second-largest publicly listed manufacturing company, BUA Cement Plc, has announced a share bonus gift worth almost N2 billion, from his pool of shares, for employees of the company in recognition of their effort to keep the company profitable despite the pandemic and predictions of a tough year, the company said in a statement made available to Business a.m.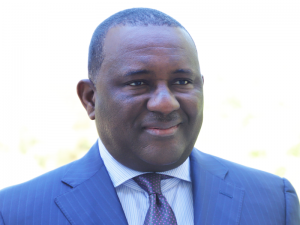 In the statement, which emanated from the office of chairman, Abdul Samad Rabiu is quoted as saying that it was important to recognize the effort of key staff who worked tirelessly despite the 2020 pandemic to keep the company on a strong footing even as the company was better placed to stay profitable for the foreseeable future.
"As we head into another year of record profits, this share bonus for our employees is only the right thing to do. By doing so, our core employees are better placed to benefit from BUA Cement's future successes which they continue to help deliver," Rabiu said.
Despite the pandemic and attendant economic slowdown, BUA Cement has remained one of the most profitable companies in Nigeria declaring a Profit After Tax of N72.3 billion, representing 19.4 percent increase over the corresponding period in 2019. The cement manufacturer also reported a 19.3 percent increase in revenues to N209.4 billion in 2020 from N175.5 billion, as of FY2019.
However, the growth in 2020 was broad-based and was driven by robust domestic market demand despite the challenging environment and driven by the need to prioritise efficiency led by innovation, a continued focus on cost containment measures and despite the devaluation of the naira, which impacted pricing of some input costs, led to 14.8 percent year on year gross profit growth to N95.48 billion in 2020 from N82.44 billion reported in the previous year.