Companies
BUA Cement gains 9.9% in post listing trading, boosts NSE's capitalisation by N1tr
Adesola Afolabi was a businessamlive reporter and Head of Financial desk.
January 9, 2020863 views0 comments
Listed on the 9th of January at N35 per share, the shares of BUA cement, a cement manufacturing company formed as a result of the merger between Cement Company of Northern Nigeria Plc (CCNN) and Obu Cement Company, the stock rose 9.9 percent, Thursday, its first day of trading on the Nigerian Stock Exchange (NSE) to close at N38.45 per share.
The company closed the day with total value of shares sold amounting to N496 million according to data obtained from the NSE's website.
The listing which boosted the NSE's market capitalization by N1.18 trillion is a welcome start says Pabina Yekere, chief investment officer at Sigma Pensions.
Having another big company being listed on the NSE, according to Pabina, is a good opportunity for investors. "One of the things you will find in the NSE is that we have roughly around 200 securities in the stock market, but only a handful has a market cap worth over 1 trillion.
But with another big player being listed, Pabina noted in a televised interview with CNBC Africa, monitored by our correspondent, that such listing gives a good profile to the NSE. He said "for us that manage long term pension funds, this provides an investable universe to expand."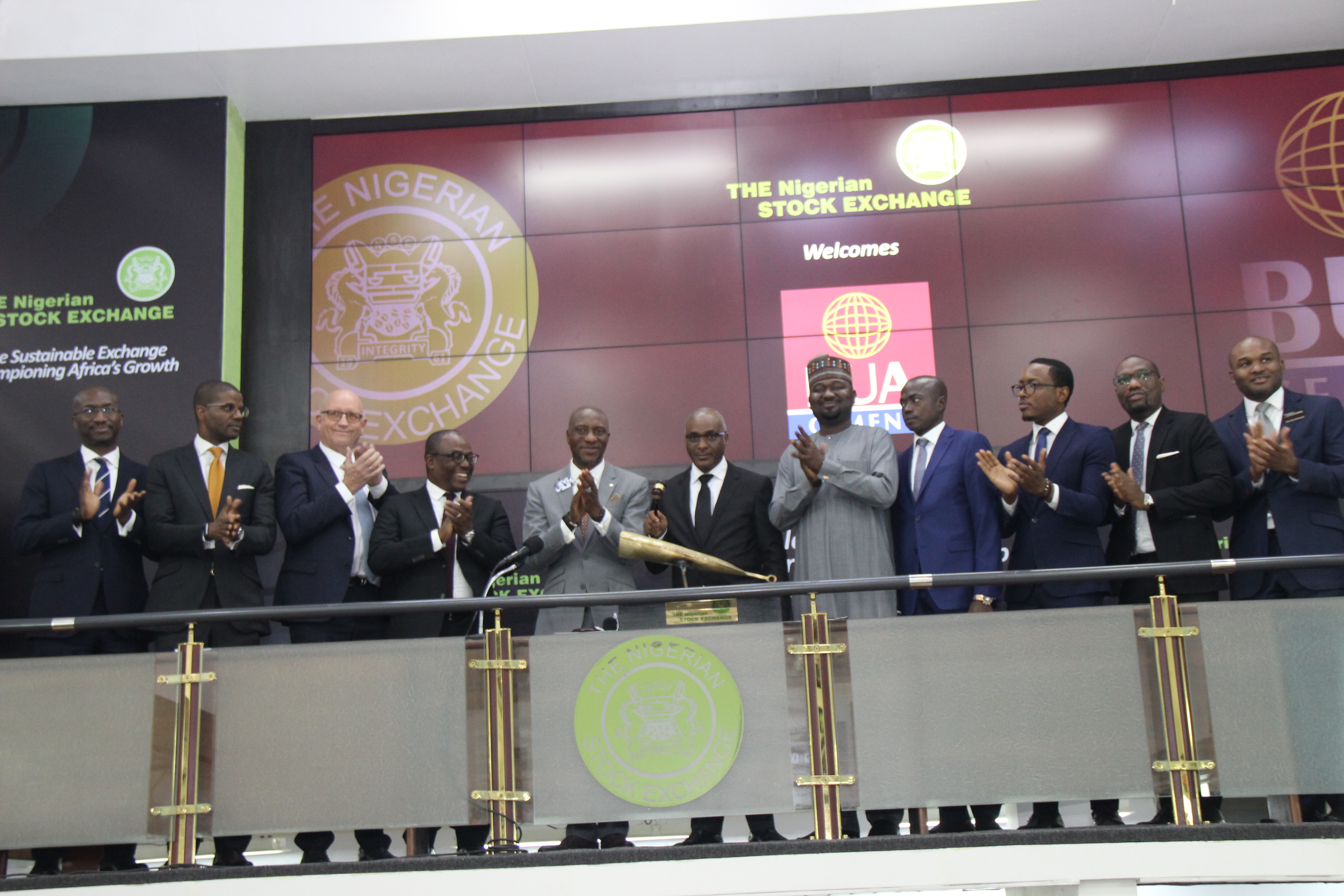 Earlier, Abdulsamad Rabiu, founder of BUA group explained that the merger is to facilitate an enlarged production capacity of up to 8.0 million metric tones per annum (mtpa)
"It is anticipated that in addition to meeting the demand from customers in our core regions in the country, the enlarged company would be positioned to distribute its products in new geographical markets, creating the potential for additional shareholder value creation," he had said.
According to him, the merger would provide opportunities for significant cost savings and improved operational efficiencies by streamlining operations and optimising the use of combined resources.
He added that CCNN shareholders will become shareholders of a larger and highly profitable entity, stressing that synergies created as a result of the merger would create additional value for shareholders.
The stock market consequently recorded its highest gain for the year with a 2.92 percent growth in lead All Share Index which closed at 29.395.57 indext point while market cap inched to N15.2 trillion from N13.8 trillion it closed on Wednesday.