Finance
BUA Foods joins SSA big coys to drive 3.1% market cap surge to $116.43bn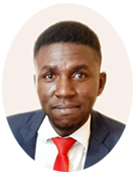 A graduate of Economics and Statistics from the University of Benin. An experienced researcher and business writer in the print and digital media industry, having worked as a Research Analyst at Nairametrics, Voidant Broadcasting Ltd, Entrepreneurs.ng, and currently a Market and Finance Writer at Business a.m. For stories, press releases, exclusive events, call +2347052803696 or send a mail to abuedec@gmail.com.
February 18, 2022610 views0 comments
Rules Nigeria's consumer goods sector ahead Nestle Nigeria, with N21.7bn in market cap
7 out of 14 SSA stock markets have positive US$ returns YTD
BUA Foods, newly listed on the Nigerian local bourse, made an immediate entry and has been welcomed into the top 30 largest companies across sub-Saharan Africa (SSA, excluding South Africa) in January, after the market capitalization and buying interest in the company's stocks drove a potential 3.1 percent rise in the total market cap of the top 30 SSA companies in United States' dollar terms, an official data by African Financials, analysed by Business A.M. Intelligence revealed.
BUA Foods hit the market unexpectedly in January 2022 after it debuted the stock exchange through listing by Introduction on the Main Board of the Nigerian Exchange (NGX) Limited and startled peers, as it contributed almost N800 billion (N792 billion) to the market liquidity, overtaking Nestle Nigeria's leadership as the Unicorn in the consumer goods sector by N21.7 billion in market capitalization.
Also, as a result of the listing, which has, however, led investors to begin weighing up the fundamentals of the company's stock, the stock is among the top-performing stocks on the Nigerian Exchange year to date with the share price recording gains of more than 45 percent (46.4%) in four weeks since listing.
SSA top 30 Companies (excluding South Africa)
The market cap of the top 30 companies for January 2022 was $116.43 billion, up 4.7 percent on December 2021. This has been spurred by the full-year earnings releases of these companies so far, as well as the positive returns in dollar terms recorded by seven of the 14 sub-Saharan African stock markets (excluding South Africa) year to date.
A quick analysis of the data shows that 10 companies have a return on equity (ROE) above 25 percent; 10 companies have dividend yields above five percent after the payment of dividends; 11 SSA firms have a trailing price to earnings ratio, which is 10 times normal in the real sense looking at the stock index; while only 12 companies are with a less than 1.50 times the price to book value.
According to the data, during the month of January, the top 30 companies in sub-Saharan Africa, ranked by market capitalization, have the Johannesburg exchange-listed MTN Group ranking top with a market cap of $23.4 billion, beating Kenya's Safaricom listed on the Nairobi Stock Exchange, which dropped to second owing to decline in its market cap to $13 billion resulting from share price depreciation to 36.90 Kenyan shillings in the local currency, from the initial 40.35 Kenyan shillings.
In third position Nigeria's Dangote Cement, with a dividend cover of 1.35 and price to book value at 5.01, continues to compete for the top spot with a market cap of $10.7 billion up from $9.05 billion, and is listed on the Nigerian Exchange Group. The growth resulted from share price appreciation to N260.60, from the previous 217 Nigerian Naira. This increase can be attributed to the recently concluded share buyback programme of the company which announcement by the company brought about arousal in investor sentiment creating keen interest in the stock.
Lying in fourth and fifth are the telecommunication industry heavyweights, MTN Nigeria and Airtel Africa (a dual-listed stock on the NGX and London Stock Exchange, plus its introduction to the FTSE 100 index at the end of January). The two companies boast $9.72 billion and $7.8 billion in market capitalization respectively, owing to price appreciation in the stocks on the local bourse respectively. The appreciations recorded in these stocks are significantly explained.
MTN Nigeria, after its listing by introduction on the Main Board of the NGX in 2019, decided to go for a primary offer programme in 2021 where it recorded an oversubscription of its Series 1 offer of 575 million shares by 139.47 percent with valid applications for its 801.97 million units, which led to activation of additional units of the shares to 661.25 million shares. Through this period, MTN Nigeria's share price rose to N197.50 from N169.
For Airtel Africa, its share price on the local bourse (NGX) has maintained an uptrend after the company completed its share buyback programme where it divested over 95 percent majority shareholding from its Nigerian subsidiary, Airtel Nigeria. Consequently, riding on the growth wave, which has seen the wireless carrier become one of the largest companies publicly traded on the exchange by a market valuation which is now around N5 trillion, Airtel's share price reported a significant appreciation to £1.53 in January 2022.
Also on the log, BUA Cement, a major player in the Nigerian and African cement manufacturing space freed its fourth position held in 2021 as a result of price declines in its stock price to 70.75 Nigerian Naira and a market cap of $5.8 billion from $6.45 billion, 2.5 percent in dividend yields, 23.1 percent return on equity (ROE) within the last twelve months, while its sister company (BUA Foods) which happens to be a new entrant into the league of top 30 SSA firms, boast of $2.8 billion in market cap at a share price of N64.40, standing ahead of its counterpart, Nestle Nigeria, which sits 10th on the log.
Nestle Nigeria, the consumer goods sector's unicorn, ranked behind debutant BUA Foods, and it has seen its share price decline to N1435 per share from almost N1600. This could be hinged on the share purchase by its parent company in 2021 as a result of the consideration of stock undervaluation. The Switzerland based parent company was of the view that its stocks are undervalued in the stock market and purchased an additional 7.44 million shares of Nestle Nigeria valued at N10.41 billion within a four-month period, bringing the total shares bought from the Nigerian subsidiary to 527,080,970 shares, representing 66.50 percent of the ordinary shares of the company.
Nigerian banking heavyweights rule SSA space
Nigeria's Zenith Bank, which lined behind the likes of Sonatel, Vivo Energy, MTN Ghana, and Helios Towers, retained its 15th position for the second time with a market cap of $1.9 billion, while its share price traded at N26.05 on the Nigerian Exchange in January. This was followed by Guaranty Trust Holding Company (GTCO) which after restructuring into a financial holding company in 2021, went international for global exposure to become another dual-listed Nigerian entity by trading simultaneously on the London Exchange and the Nigerian Exchange (NGX). Thus, with its share price in January at N26.90 each, the financial powerhouse recorded an increase in its market capitalization to $1.91 billion.
Meanwhile, it is observed that in December 2020 when investors began rerating Nigerian banks, GTBank began trading at valuations comparable to non-Nigerian banks with its London counterpart trading at a 13 percent discount to the NGX share price. However, other Nigerian banks are at a big discount to the region's banks. For example, Access Bank has a 53 percent discount to book value.
However, Nigerian companies have continued to exhibit resilience and strong growth potential across the continent. Nevertheless, it is without a doubt to say the show of resilience and continued adoption of growth strategy by these firms have kept them in the top ranks among their African peers. This is further buttressed by the fact that Seplat Energy ($1.123 billion), Stanbic IBTC ($1.120 billion), First Bank of Nigeria ($998 million), Lafarge Africa ($997 million), while Nigerian Breweries and Access Bank, which came back into the fold, after being displaced in a 12-months period, reported significant increases in market capitalization to $936 million and $851 million, respectively.
Elsewhere, a brief analysis of the data shows that historic Price/Earnings ratios have risen as investors anticipate higher earnings and P/E's are now above their March 2021 highs while the Price/Book ratios have fallen as some companies have increased their equity through retained earnings. However, it was evident that dividend yields have fallen back sharply from multi-year highs as markets have risen and some companies have reduced/passed their dividends (Covid-19).