Finance
Frontpage
CBN refunds N35m capital deposits to BDCs with pending applications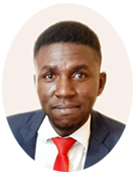 A graduate of Economics and Statistics from the University of Benin. An experienced researcher and business writer in the print and digital media industry, having worked as a Research Analyst at Nairametrics, Voidant Broadcasting Ltd, Entrepreneurs.ng, and currently a Market and Finance Writer at Business a.m. For stories, press releases, exclusive events, call +2347052803696 or send a mail to abuedec@gmail.com.
July 30, 2021440 views0 comments
After the decision of the banking sector regulator to immediately halt the sales of foreign exchange to bureau de change (BDC) operators and channel the weekly intervention to commercial banks in Nigeria, the Central Bank of Nigeria (CBN) has said it will begin the refund process of capital deposits and licensing fees to promoters who have been pending or are in the wait for their BDC licensing applications with the apex bank.
The CBN, in a circular, signed by Ibrahim Tukur, director, financial policy and regulation department, made this disclosure, adding that the deposits and licensing fees refund will begin immediately.
It can be recalled that earlier in the week, Godwin Emefiele, CBN Governor, after the monetary policy meeting in Abuja, announced the immediate stoppage of the sales of FX to BDCs in a bid to put an end to the rent-seeking activities of operators who are interested in widening profit gaps in the market through their selfish acts and round-tripping.
The bank chief emphasized that these measures are not punitive on any individual or group but that it is to preserve the integrity of the shared commonwealth in the economy, hence keeping the foreign exchange market safe from rent-seeking individuals in a bid to sustain the resilience of the banking system in Nigeria.
The CBN directed that, "BDC promoters should forward their requests for the refund in writing to the Director of Financial Policy and Regulation Department of the bank
"The request should be accompanied with: a telex copy of the capital deposit of N35 million; the account details for the refund, which should be the same account from which the capital deposit originated and it will include i. bank name, ii. Account name and iii. Account number; and a copy of the bank draft or telex for payment of licensing fee of N1 million (if there is any).
"The hardcopy request as outlined above should be submitted to the CBN ( head office in Abuja or Annex office in Lagos) in an envelope clearly marked 'refund of BDC Capital Deposit' at its left corner. As well as the soft copy of the request sent via mail in advance to the regulator," it noted in the circular.
In another development, the CBN has directed all deposit money banks (DMBs) to desist from the acceptance of instructions from customers for the transfer of capital deposit of N35 million to the designated CBN account for the purpose of BDC licensing application.