Frontpage
CBN suspends FX sales to BDCs, weekly FX allocations now for commercial banks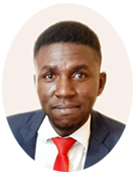 A graduate of Economics and Statistics from the University of Benin. An experienced researcher and business writer in the print and digital media industry, having worked as a Research Analyst at Nairametrics, Voidant Broadcasting Ltd, Entrepreneurs.ng, and currently a Market and Finance Writer at Business a.m. For stories, press releases, exclusive events, call +2347052803696 or send a mail to abuedec@gmail.com.
July 27, 2021311 views0 comments
With over 5,000 bureau de change (BDC) operators in Nigeria, new developments  stemming from the foreign exchange market in line with the unabated level of FX demand in Nigeria, the Central Bank of Nigeria (CBN) has suspended the sale of foreign exchange (FX) to bureau de change operators in Nigeria with immediate effect.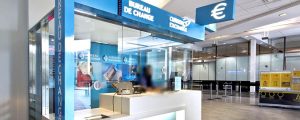 Godwin Emefiele, CBN governor, made this revelation while reading out the MPC communiqué after the just concluded monetary policy meeting in Abuja. According to the CBN chief, the decision was to put an end to the rent-seeking activities of operators who are interested in widening profit gaps in the market through their selfish acts and thus, this has led to the these BDCs abandoning their core functions in the FX market by returning the gestures and opportunity in goodwill to the apex bank.
The apex therefore, in its decisions, announced the:
Discontinued sales of FX to BDCs with immediate effect to curtail the illegal activities of some of the operators who are being recalcitrant to the extant rules and guidelines to the operations in the market.
No new licensing of new BDCs in Nigeria including to those who are already in the process of being approved. The process hereby becomes terminated.
The central bank will now channel its weekly FX allocations to commercial banks to meet with the legitimate needs of customers which includes for fees payment, travel, payment of medical bills, etc  and as prescribed by the CBN in its previous circulars on the operating guidelines in the FX market.
All commercial banks should, with immediate effect, open up a teller point at all its branches for the purpose of FX sales and purchases to customers in line with the extant guidelines on FX sales to FX users in Nigeria.
Emefiele further noted that when a customer presents all requirements for the purchase of FX to the bank, the bank must sell foreign exchange to the customer without questions. However, when it becomes unsatisfactory to customers, the customers are to immediately contact the apex through its toll free lines or via mail.
Meanwhile, the bank emphasized that these measures are not punitive on any individual or group but it is to preserve the integrity of the share commonwealth in the economy, hence keeping the foreign exchange market safe from rent-seeking individuals in a bid to sustain the resilience of the banking system in Nigeria.