It's trendy to give your new digital bank a personal name. Think Marcus (the original Mr Goldman), or George, from Austria. Erste Group Bank's digital platform George was launched two years ago, and the company says that it has now hit a million users, with one in eight Austrians taking to George. The app was developed in-house by Erste Group. "George's ability to integrate plug-ins, including those from third parties, establishes it as the nucleus of new business models that will allow Erste Group to respond to the broader challenges raised by digitalisation disruption," notes Finextra. "With over 117,000 plug-ins activated by users, George has already developed into a marketplace." And, according to Peter Bosek, the chief retail officer at Erste: "We are looking forward to PSD2: it will bring about the 'platformication' of banking and is thus playing to our strengths. Our vision is to build the iTunes store of European finance." (One of the laws of digital banking is that you must compare your new app to Netflix/iTunes/etc.) The group plans to roll the service out across the seven countries it operates in, making it available to 16 million customers. George will become a standard product across all of these markets.
What is going on with India's 'central bank'? The Reserve Bank of India — which is in fact the central bank of the country — has put a "prompt corrective action", or PCA, order on government-owned bank Central Bank of India, according to the Economic Times. "The Reserve Bank of India has placed Central Bank of India under prompt corrective action which…restricts banking activities such as from lending, hiring and expanding branches. The RBI has said that the PCA has been triggered in view of negative return on assets and high ratio of bad loans. So far, RBI has triggered PCAs for four banks — IDBI Bank, UCO Bank, Dena Bank and Indian Overseas Bank." Lafferty's sources suspect that several large banks, mostly government-owned, are being prepared for a merger into one large bank. Is a full-blown crisis about to emerge in India? Perhaps. Watch this space.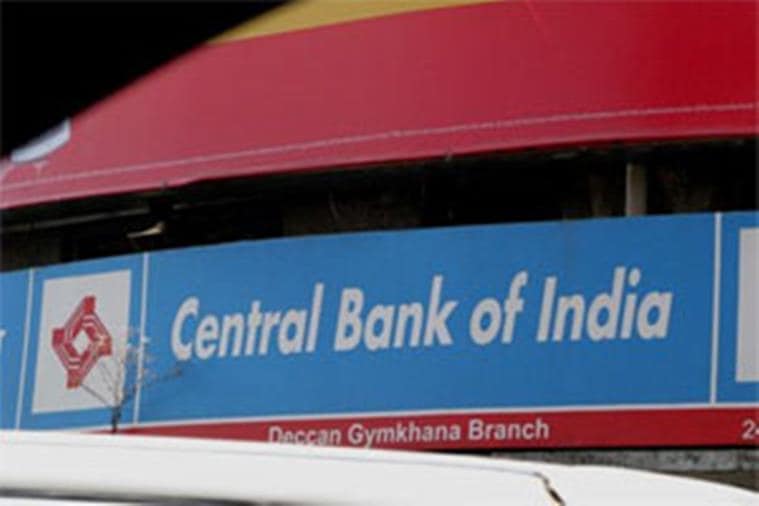 The proxy war between the US and the EU continues to play out in the world of data and digital networks, with Brussels expected to hit Google with a billion-dollar fine in the coming weeks. Meanwhile, Facebook announced yesterday that it now has a large team of analysts working on counter-terrorism and has now deployed artificial intelligence (also known as computers) to fight terrorists. Facebook denies that this has anything to do with last week's pre-election call by the British prime minister for tech companies to do more to fight terrorism.
In related news about the beliefs of British people, which pollsters have singularly failed to capture accurately for several years now, there comes news that Dr Ian Pearson, the man who claims to have invented text messaging services back in 1991, believes that we'll soon pay for things just by speaking out loud. "'Contactless technology is a compromise, still needing to get your card close to a reader,' he says. "Soon, people will complete a transaction just with a simple gesture and a few words. Gesturing towards someone and saying 'Here is £13.46′ is quite enough to combine the voice and gesture recognition with the presence of your smartphone as electronic identification.' Pearson's views come as Nationwide Building Society releases new research conducted among 2,000 consumers which finds that six in ten Britons believe that, by 2037, they will be able pay for items in shops using just their thumbprint, and around a quarter (23 percent) think they will be paying using a microchip implanted in their hand." Why British people think they should wait 20 years to pay by thumbprint is not revealed. Why a full quarter are willing to be microchipped certainly seems deserving of some deeper analysis.
Black swan time? With the gulf coast countries at loggerheads over Qatar, which shares an enormous offshore gasfield with Iran, a ship slipped almost unnoticed into Swinoujscie in Poland, marking the first export of liquid natural gas into Central Europe from the United States, which is now exporting natural gas. Poland wants free of its dependence on Russian natural resources. US Energy Secretary Rick Perry hailed the move: "U.S. LNG has begun arriving in Europe with some frequency, providing a diverse source of supply and ensuring energy security for Europe," Perry said, according to the Washington Examiner. "Europe has been looking to the United States as a key potential source for energy diversification to decrease Russia's leverage as the region's dominant gas supplier." Then this week, the US announced sanctions against any companies working with Russia to develop the Nordstream 2 pipeline, which crosses the Baltic Sea, bypassing Poland, and making land in northern Germany. "Sending a strong message to Moscow," writes the FT, "the US Senate on Wednesday voted 97-2 to approve measures that toughen existing sanctions on Moscowand create new restrictions that target companies which support Russian 'energy export pipelines'. In a joint statement on Thursday, Berlin and Vienna said the amendment heralded a 'new and very negative quality in European-American relations'." The move has enraged Berlin, which sees it as heavy-handed interference in the country's energy policy — and comes on top of frequent recent criticisms of Germany by the US president.