Frontpage
Markets
Chaka makes history as first Nigerian startup licenced for digital stock trading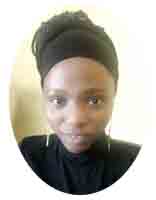 She is a passionate writer whose flair for journalism earned her awards as a campus journalist. Driven by hunger for success, she strives to make the world a better place with insightful, analytical and informative piece around insurance, technology and other sections.
June 23, 2021388 views0 comments
Chaka has received the nod from Nigeria's Securities and Exchange Commission (SEC) to buy and sell stocks as the regulator finally recognised the sub-broker which uses digital platforms to serve multiple brokers.
The development marks a milestone for the platform as the first to acquire the digital sub-broker license introduced by SEC in April this year following a major amendment to the regulator's consolidated rules and regulations.
Assessing the achievement, Tosin Osibodu, the startup's chief executive officer, said it affirms Chaka's commitment to full regulatory compliance and provides clarity to the market.
"We've built a great relationship with the SEC that we think will be beneficial for the whole ecosystem moving forward. The license also means Chaka could now enable other stockbroking firms who want to have a digital presence. We want this benefit to accrue to as many stockbrokers as possible," he further said.
Osibodu added that the digital platform is committed to SEC's objectives for financial inclusion in Nigeria by, among other things, increasing retail investor participation in the financial markets.
SEC had in December 2020 published a statement describing the activities of Chaka and other unlicenced digital brokers as illegal as the regulator complained that Chaka operated outside the regulatory purview of the commission and without the requisite registration, as stipulated by the Investment and Securities Act 2007.
Ordering the digital stock broker to stop advertising to users, justifying it as a need to prevent unscrupulous actors from harming the investing public, this signaled the need to be better equipped against regulatory actions.
Chaka's operations before now were based on a partnership with Citi Investment Capital Ltd, a Lagos-based broker licensed by the SEC. An official license means that the startup is now directly under SEC's supervision.
Founded in January 2019 by Osibodu and Olaolu Ajose as the chief technology officer, Chaka's app hosts more than 4,000 stocks from publicly traded companies in Nigeria and the United States. The startup positions itself as an investment passport which powers borderless investing for users.