Insurance & Pension Business
CHI Plc delivers N436m PAT on back of impressive GPI in H1 '21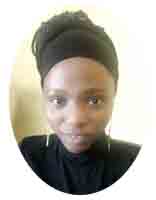 She is a passionate writer whose flair for journalism earned her awards as a campus journalist. Driven by hunger for success, she strives to make the world a better place with insightful, analytical and informative piece around insurance, technology and other sections.
August 14, 2021366 views0 comments
Consolidated Hallmark Insurance Plc has reported a leap in its profit for the first half of 2021 landing on a N436 million profit from the N295 million recorded for the same period last year, the company's financial statement available on the Nigerian Exchange and accessed by Business AM shows.
A cursory look at the available data shows that the impressive result may not be unconnected to the rise in gross premium income which at N5.8 billion in 2021, represented a significant movement from the N5.06 billion performance in the first half of 2020, as well as the rise in other items, such as the investment income at N573 million (against N445 million in 2020) and ultimately, claim recoveries from reinsurers at N1.3 billion, signifying a huge difference from the N61 million claim recovered from reinsurance in the first six months last year.
Similarly, industry analysts are of the view that the insurer's satisfactory report is a result of the continuous effort to deliver insurance that includes everyone. The insurer recently got a nod from the National Insurance Commission (NAICOM) to begin microinsurance to benefit the small and medium enterprise.
Eddie Efekoha, group managing director, CHI Plc and chairman, CHI  Micro Insurance Limited, said the inclusion of the micro life assurance company to the group was part of the long-term goals of the firm as a one-stop-shop for financial services solutions, explaining that the key to improving insurance penetration in Nigeria is leveraging on the large population to offer retail products in general and life businesses.
Also, the insurer recently awarded some students who emerged winner and runner-ups in the 10th edition of the underwriter's essay competition which saw 24 students of tertiary institutions in 300 level or HND 1 and above studying insurance or actuarial science, partake in the essay with the title: "Financial Technology Disruption in the Banking Sector and Lessons for the Insurance Industry: A Case Study of Opay (Mobile Bank)."