By Onome Amuge
Copper prices traded higher on Monday as investors came to the realisation that China, the world's biggest metals consumer, is not bent on tightening credit as earlier speculated.
Three-month copper on the London Metal Exchange (LME)  was up 0.1 per cent at $7,861 a tonne, having risen as much as 0.5 per cent earlier in the session.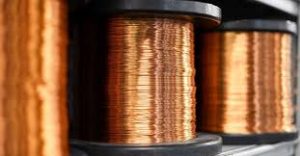 The most-traded March copper contract on the Shanghai Futures Exchange (SHFE) was positive as well, gaining 0.1 per cent at 57,910 yuan (approximately $8,965.09) a tonne.
Market analysis had earlier indicated that the Asian powerhouse had been  tightening regulations in its property sector, which consumes the largest amount of metals globally. This was fuelled by worries about copper demand crunching prices after data showed China's factory activity in January, hit by a wave of domestic coronavirus infections and falling export orders, grew at the slowest pace in months.
This had raised concerns as investors feared it  would further tighten liquidity in the market by raising interest rates. However, the country's central bank on Friday dismissed reports about raising the interest rate on its standing loan facility.
Commenting on the current market situation, Anna Stablum, commodities broker of Marex Spectron, a UK-based tech liquidity hub,said the metals market is relieved that the liquidity squeeze will be eased ahead of the Chinese New Year, even if there will be less money in the system than previous years.