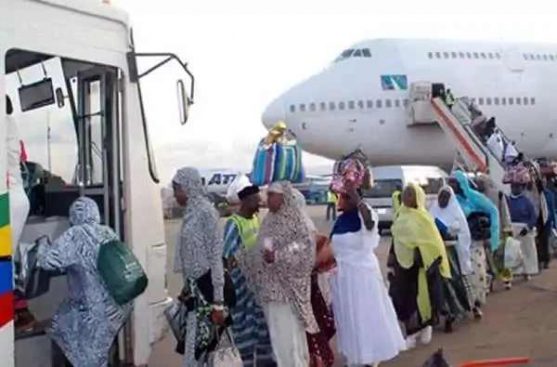 The federal government of Nigeria on Wednesday announced arrival of 292 citizens stranded in Saudi Arabia following the outbreak of the dreaded coronavirus.
The Nigerian government began special evacuation exercise on May 6 to help stranded Nigerians home from overseas countries with the return of 265 Nigerians from the United Arab Emirates.
On Friday, May 8, 253 were brought back from the United Kingdom, followed by 160 from the United States on Sunday Z May 10, 2020.
The Saudi Arabia evacuation brings to 970 the total number of Nigerians evacuated by the Federal Government so far.
The flight conveying the evacuees from Saudi Arabia arrived late on Tuesday night at the Nnamdi Azikwe International Airport, Abuja, Geoffrey Onyeama, minister of Foreign Affairs, said via his official Twitter handle.
He said a large number of the evacuees are nursing mothers and children.
"We received 292 evacuees stranded in Saudi Arabia yesterday. The Saudi Government transported them to Abuja. A large number are nursing mothers and children and they are all comfortably settled in hotels under the mandatory 14 days quarantine. #COVID19 #PTFCOVID19," Onyeama tweeted.