Ewherido
Covid-19-heightened risks and insurance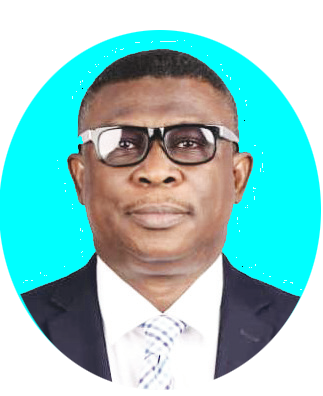 Ewherido, ACIIN, ACIB, is the Managing Director of Titan Insurance Brokers and can be reached on +2348132433631 or titan.insuranceng@gmail.com
May 4, 20201.3K views0 comments
Since the COVID-19 Pandemic hit our shores, with the attendant lockdown, many Nigerians have stopped earning income. For these Nigerians, they must go out every day before they can make money. Some other Nigerians are lucky; they can work from home and earn an income. But whether you earn or not, you must spend. That is the nature of life. It is the same with risks. Whether you are on your own jeje or you are moving around, you are exposed to risks.
For example, many people have not been using their vehicles since the beginning of the lockdown, thereby eliminating the risk of accidental collision. But a vehicle can be stolen or vandalised if it is not in a locked garage or secure environment. In fact, some vehicles have either been vandalised or stolen since the lockdown started. There was a storm a few days ago. The storm could have blown objects on the vehicle and damaged the windscreen or dented the body of the vehicle. The storm could also have led to the collapse of weak fences which would then damage any vehicle parked near them. Your vehicle may be free from the risk of accidental collision this season, but other risks abound.  So, you need not just the compulsory Motor (Third Party) Insurance, but a motor insurance cover for own damage at this time.
Since the lockdown started, there have been some fire incidents, the most prominent being the INEC building, Corporate Affairs Commission office and Accountant General's office. Some shops were also burnt recently. The implication is that leaving offices unoccupied does not prevent the buildings from going up in flames, especially if electrical gadgets are left on. There have also been fire incidents in a few homes. Even if you are very careful, you minimise, not eliminate the risk of fire, especially now that you are home fulltime.
There have also been incidents of burgled homes since the lockdown started. This has increased the need for burglary insurance. Burglary insurance is usually combined with fire and special perils insurance. Burglary insurance covers the contents of your premises against loss or damage caused by theft accompanied by forcible and violent entry into or exit from the premises. There must be forcible entry and/or exit for the insurance company to be liable. Money or money-related items like cheques or rare books or works of art are excluded from burglary insurance, unless they are listed and specially insured under the burglary policy.
More appropriate for private premises, however, is householders insurance. This covers all the risks covered by combined burglary, fire and special perils. It also covers the insured's legal liabilities to third parties for property damage, bodily injuries and death, whilst in the insured property. In addition, some householder insurance policies have a group personal accident cover for the insured and members of his household. In practice, combined burglary, fire and special perils policies are usually taken for business premises, while householder policies are more beneficial for private residences.
The COVID-19 Pandemic has also brought to fore the importance of other insurance policies. The health workers and other professionals on the front line have come to realize the importance of life insurance. Just last week, journalists covering the COVID-19 Pandemic asked the government to extend the group life cover to them. Group Life Insurance typically covers the death of an employee or member of the group. It is taken by an organisation, with the organisation as the policyholder, but for the benefit of its employees or members. It provides for a payment of three times the annual emolument of the employee or a specified sum to his next of kin or family in the event of the death of the employee or a member.
A related insurance product, which I hope will gain traction soon, is critical illness insurance. From what we know so far about the Corona Virus, people with certain underlying ailments are more vulnerable during Corona Virus infection and these ailments are part of what critical illness insurance covers. The typical illnesses and diseases generally covered by the standard critical illness insurance are: lung failure, blindness, heart attack, stroke, cancer, chronic kidney failure, coronary artery disease, paraplegia, major organ transplant/failure and congenital disorders. Others are HIV/AIDS, tuberculosis, heart bypass, multiple sclerosis, paralysis, asthma, diabetes, epilepsy, hyperthyroidism, chronic obstructive pulmonary disease, cardiac failure, cardiomyopathy and hypertension.
Critical Illness insurance cover can be obtained alone or combined with Group Life Policy. Critical illness (also called dreaded diseases insurance) offers a lump sum cash payment in the event the assured (policy holder) is diagnosed with one of the critical illnesses listed in the policy.
Also, group life insurance is going to gain traction in work places. The New Pension Reform Act 2004, as amended in 2014, encourages all employers of labour to have in place a group life insurance for their employees. The Act specifically made group life insurance compulsory for all establishments and companies in Nigeria with three or more employees. Many companies and establishments have not been complying with this provision of the PENCOM Act, but with the COVID-19-heightened health risks in work places, employees are going to insist on their employers taking this policy. This policy has a benefit of payment of three years emolument to the next of kin or family of an employee who dies.
In addition, I also see health insurance gaining traction. Health insurance basically covers the insured's medical expenses, which are specified in the insurance policy. There are many health care plans and a policyholder chooses a plan that suits his medical condition and financial strength. Usually the wider the scope of cover, the higher the premium. Health insurance can be taken by individuals, families, companies and organisations for their employees. With no cure yet for COVID-19, our exposure to health hazards has increased and a health insurance policy sounds like a great idea at this time.
By now, health care professionals, who have been avoiding taking professional indemnity had better hurry and do so. Nigerians are getting more enlightened by the day and now know they can sue health care professionals and institutions for negligent acts and errors which lead to loss of lives, etc. Professional Indemnity Insurance is compulsory for doctors, medical practitioners and medical establishments and is meant to protect them from bearing the full cost of defending themselves against a tort claim made by a client and damages awarded in such a civil lawsuit in the conduct their business. Section 45 of the National Health Insurance Scheme Act of 1999 specifically requires all medical professionals, institutions and centres to have in place Professional Indemnity Insurance for compensation of patients who suffer death, sickness, permanent disability, partial disability and injury from mistakes, negligence and errors of commission or omission of insured medical practitioners and institutions.
As always, I will advise all potential and existing policyholders to go through registered insurance brokers for all their insurance transactions, for proper professional guidance.