Insurance & Pension Business
Curacel CEO talks up IPR in Africa through products for underserved markets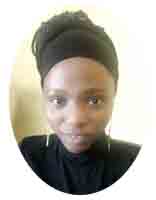 She is a passionate writer whose flair for journalism earned her awards as a campus journalist. Driven by hunger for success, she strives to make the world a better place with insightful, analytical and informative piece around insurance, technology and other sections.
July 29, 2021556 views0 comments
With African insurance penetration rate at 2.8 percent, considerably below the world's average of 6.3 percent, recent insurtech startups have taken on the mandate to improve insurance using different approaches.
Henry Mascot, chief executive officer and co-founder of Curacel, an insurtech startup using technology to drive insurance inclusion in Africa, hinted that the platform's approach in driving the central issue of insurance penetration and inclusion across the continent hinges on claims process and management using artificial intelligence.
Mascot said this as he condemned the low insurance penetration rate across the continent, which translates into a huge protection gap, leaving households and businesses vulnerable to shocks triggered by unforeseen emergencies.
According to him, there are many inefficiencies in the ecosystem and this can only be addressed with technology solutions. "By helping insurers to cut costs, make claims processes more efficient and reduce fraud, waste, and abuse, we believe we can make it easier to safeguard lives and livelihoods across the continent, as well as increase the level of insurance penetration," he said.
Noting that Curacel is out to change the way insurance is delivered in Africa in the face of challenges and opportunities that come with driving greater insurance inclusion across the continent, the startup, which recently raised $450,000 in pre-seed funding and already works with some of the biggest insurers on the continent  –  including AXA Mansard, Liberty Health and Old Mutual, as well as more than 800 hospitals in Nigeria, Ghana, and Uganda  –  revealed plans to register its presence in 10 African markets by the end of 2021 using an automated process that allows users confirm how much they can access, loan approval status, repayment terms and other details.
"We will also be launching Curacel Capital, a cash advance product that makes it easier for healthcare providers to access working capital to mitigate financial challenges. The aim is to support the imperative need for capital to fuel sustainable growth in Africa's healthcare sector. Many healthcare providers have to make the difficult decision to run their operations at a loss or deliver essential healthcare when their insurance partners do not reimburse quickly enough. Based on claims processed via the Curacel portal, we will enable healthcare providers to access lump sums of money – up to three times their monthly billing without providing any collateral," Mascot said.
Highlighting Curacel's value proposition as helping insurers and other stakeholders in the insurance ecosystem digitise their claims process and reduce fraud, waste, and abuse (FWA), he noted that this has generally been well received as the platform has processed more than 700,000 claims in addition to helping insurers to reduce FWA by up to 25 percent.
Speaking on the challenges faced especially when entering a new region, Mascot noted that infrastructure and diverse regulation have been the major issues. According to him,  regulation can change overnight without warning, making plans redundant and forcing many to overhaul their business model completely in many markets
He added, "Another challenge is that as much as there can be various overlaps and similarities, no two regions are ever the same. We always have to make sure our approach and the solutions we deliver are relevant to the needs of the specific region and sector we are trying to serve."
However, he noted that despite the low penetration of insurance in Africa tied to the problems and challenges of the region, the general nonconsumption of insurance products across the continent offers an opportunity to create an entirely new range of products for the people that are currently underserved.
"Insurance is often considered as a product for the rich, but it really isn't," Mascot said, adding, "it is basically a way of paying forward for emergencies and unforeseen circumstances, which happens to everyone. However, what needs to be done is to create products that address the realities of underserved markets and come at reasonable price points. This way, we can make the product more appealing to new markets and groups previously excluded, like in China, where Ant Financial Group added 500 million rural Chinese customers who pay micro premiums as low as $.007 for access to one-time health insurance payouts as high as $44,500."
Mascot pointed out that one of the biggest obstacles to insurance penetration in African is the impression that insurers are always looking for an excuse not to pay.  "There is a history of consumers not trusting insurers because of misleading stories that are often the result of limited visibility into how claims processes actually work and why some claims are legitimately not paid.
However, by improving transparency into the claims process, consumers can have greater confidence that their claims will be adequately processed.
"By enabling insurers to take a more data-driven approach, we are also making it easier for them to develop new product lines for specific customer types and their needs. Quicker processing and payments is also helpful in building trust in the system," Mascot added.