Finance
Markets
Access Bank's N30bn 7-year bond gets "A+" rating from Agusto & Co.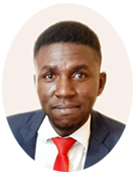 A graduate of Economics and Statistics from the University of Benin. An experienced researcher and business writer in the print and digital media industry, having worked as a Research Analyst at Nairametrics, Voidant Broadcasting Ltd, Entrepreneurs.ng, and currently a Market and Finance Writer at Business a.m. For stories, press releases, exclusive events, call +2347052803696 or send a mail to abuedec@gmail.com.
July 28, 2021728 views0 comments
Nigeria's Tier-1 lender, Access Bank's N30 billion 7-year 15.5 percent fixed rate subordinated unsecured bond due in 2026 has had its "A+" rating affirmed by Agusto & Co., the pan-African credit rating agency and a leading provider of industry research and knowledge in Nigeria and sub-Saharan Africa.
The rating is a notch lower than Access Bank's standalone "Aa-" rating issued by Agusto & Co. Limited, the agency said in a rating note to Business A.M., adding that the bond is subordinated to other senior debt of the bank and it is adjudged to offer adequate safety of timely payment of interest and principal.
It is worthy to note that a credit analysis is an attempt by major credit rating agencies to evaluate the riskiness of a debt instrument, such as the bond issued by companies or corporate entities, to measure the ability of a firm to meet its obligations. In essence, it seeks to identify the appropriate level of default risk that is associated with investing in the entity issuing the debt instrument.
August & Co. said the rating assigned to the issuer, Access Bank, reflects its status as one of Nigeria's largest banks with a stable and experienced management team, improving asset quality profile due to significant write-offs and good refinancing capacity, buoyed by a strong domestic franchise. It also pointed out that the rating assigned is constrained by the harsh regulatory environment, the lingering COVID-19 pandemic and the slowly recovering macroeconomic environment.
The bank reported a 14.7 percent year on year growth in its gross revenue to N764.7 billion in its 2020 full-year financial performance amidst the tepid and challenging operating environment. Also, the banking group operated above its targeted capitalization range and well over the CBN mandated regulatory minimum of 16 percent for domestic systemically important banks, with its capital adequacy ratio at 20.6 percent as of December 2020, and a  211.5 percent year on year surge in its loan impairment charges from N20.2 billion to N62.9 billion, given the weak economic environment, resulting in a 22.2 percent year on year decline in net interest income after impairment charges at N200.1 billion.
The rating assigned by Agusto & Co. to the Access Bank bond will expire on 30 June 2022.