Frontpage
Manufacturing
Dangote's incoming 3mtpa fertilizer to change Nigeria's agribusiness dynamics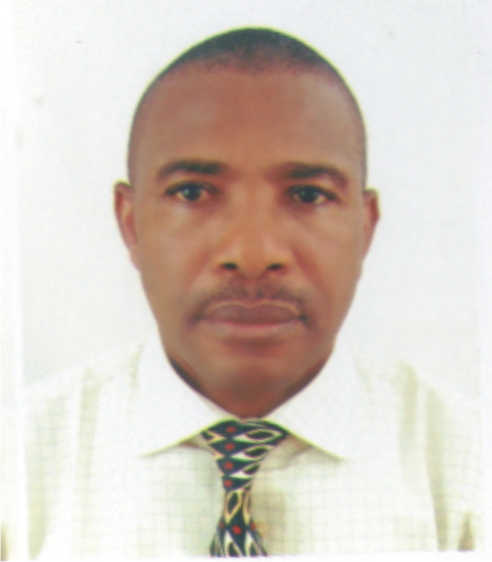 Ben Eguzozie is business a.m. regional lead based in Port Harcourt, providing regional and national  coverage for economy, business and finance
You can contact him on ben.eguzozie@businessamlive.com with stories and commentary.
November 18, 20201.9K views0 comments
In-country fertilizer capacity to rise above 6.5mtpa from 2021
Nigeria to repeat cement production feat in fertilizer
Dangote Industries Limited's three million metric tonnes per annum (mtpa) fertilizer plant, set to blast off later this month could potentially change Nigeria's agribusiness dynamics. For two indicators, the new plant will drive up in-country fertilizer productive capacity in excess of 4.5 million metric tonnes per annum (mtpa), from the present less than 1.8 mtpa. Secondly, it will add up to the country's export quantity.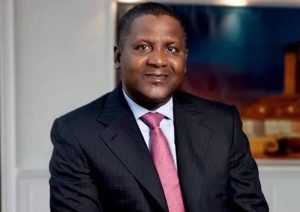 By next year, Nigeria's fertilizer capacity is expected to jump to at least 6.5 mtpa when Indorama Eleme Fertilizer & Chemicals Limited's (IEFCL) 1.5 mtpa and Notore Chemicals' 0.5 mtpa also come on stream.
Devakumar Edwin, Dangote Group's executive director, strategic and capital projects, speaking on the coming on stream of the Dangote Refinery, explained that, "other things being equal, the Dangote Fertilizer plant's products will hit the market this month."
He said Dangote Fertilizer Limited has a well-equipped fertiliser soil testing laboratory to ensure efficiency of the product for farmers. "The laboratory will enable us analyse and identify a particular soil deficiency. Applying the right fertiliser to soil will enable it yield maximum result. The goal of our soil testing is to provide an accurate assessment of the soil's fertility to make fertiliser recommendations," he said.
According to Edwin, the company has established a soil-testing unit in the plant with which the company would be able to advise farmers on the right fertilizer quantities to apply on their crops.
"Proper soil test will help ensure the application of enough fertiliser to meet the requirements of the crop, while taking advantage of the nutrients already present in the soil. Right now, farmers are forced to utilize whatever fertilizer that is available, as they have no choice. But we need to know that the fertiliser that will work in one state may not be suitable in another state, as they may not have the same soil type and composition. The same fertilizer you use for sorghum may not be the fertiliser you will use for sugarcane," he said.
He was confident that Dangote Fertilizer would make Nigeria become self-sufficient in fertilizer production and have the capacity to export the products to other African countries.
Meanwhile, fertilizer consumption in Nigeria had increased from 10 kilogrammes per hectare (kg/ha) in 2006 to 17.8kg/ha in 2014. Also, fertilizer consumption, compared to the product's production in the country was 1086.4 percent in 2010. This indicated that the country consumed more fertilizer than it could produce. But the proportion changed in 2013 to 342.6 percent, showing a sharp reduction in the ratio.
Business A.M. was told by experts knowledgeable in fertilizer dynamics that with the entry of Dangote Fertilizer, with 3mtpa capacity, Nigeria could potentially repeat the milestone it recorded in cement production in fertilizer. For instance, this newspaper learnt that in 2018, Nigeria's urea export was 717,725 tonnes, which showed a ten-year increase from 34,929 tonnes in 2008. The average annual rate of increase is put at 5,119.0 percent.
The figures are still being calculated by the experts knowledgeable in the sector how much cash the export quantity amounts to. In late 2016, shortly before officially powering off its 1.5mtpa urea plant in early 2017, Indorama Eleme Fertilizer & Chemicals Limited had said Nigeria would earn up to $1 billion from net fertilizer exports from 2019. The fertilizer giant would by next year inaugurate its second line fertilizer plant, a 1.5 mtpa capacity at the cost of $1.1 billion. Its total production capacity would agglomerate to 3.0mtpa.
While 2021 is only some months away, an estimate has already been made by fertilizer experts that by 2021, Nigeria's national fertilizer production would accumulate to about 6.5 mtpa. This evaluation accommodates the incoming Dangote Fertilizer's 3 mtpa plant, the Indorama 1.5 mtpa new production capacity, and Notore Chemicals' 0.5 mtpa. With this, Nigeria would be exporting over 3 mtpa to West Africa, Asia and some parts of Europe.
Half of this figure would be consumed locally by estimated over 55 million farmers in the country. Since Indorama started production of its urea fertilizer in June 2016, the Eleme, Port Harcourt-based company, which is also into petrochemicals, has increased supply to about 1 million tonnes of fertilizer nationwide annually. The company also carries out extensive free agronomic services and training of farmers nationwide. This has increased the application of fertilizers by threefold across the country, especially in the northern parts where vast arable land has prompted agriculture to be the major vocation of the people.
One fertilizer expert told Business A.M. that the above surfeit of capacity would evidently make Nigeria to repeat the feat it had achieved in cement production in fertilizer expansion, where the country currently enjoys more than self-sufficiency.
For the first time in ten years since 2018, Nigeria is exporting cement to African neighbours, from a position of net-importer. Aliko Dangote, president of the Dangote Group, speaking early last month in a television interview, while analysing Nigeria's 60th independence celebration, mentioned that his cement plants in the country were already exporting 32 million metric tonnes.